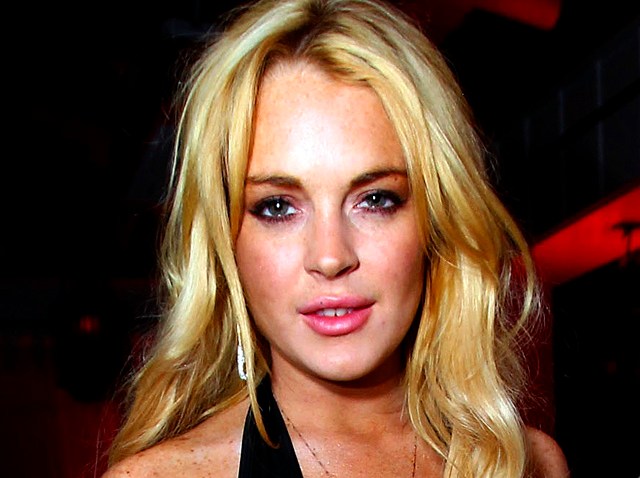 Jasmine Waltz, the cocktail waitress, who, according to reports, hit Lindsay Lohan in the wee hours of Friday morning, has denied striking the actress.
"All I have to say is that disturbed little train wreck is delusional," Waltz said in a statement to Access Hollywood on Friday night.
VIEW THE PHOTOS: Young Hollywood: Then & Now
"I didn't hit her," Watlz added. "But I'd like too."
As previously reported on AccessHollywood.com, early Friday morning – the start of Lohan's 24th birthday – around the time she left Voyeur, a nightclub in Los Angeles, the actress Tweeted, "A waitress just hit me."
VIEW THE PHOTOS: Mug Shot Mania
Lohan did not Tweet the name of the waitress she claimed attacked her, but added that the woman, "Punched me for no reason."
Earlier in the day, however, sources inside the club told Access Hollywood a punch had occurred and it was over the waitress' ex, British Rugby star Danny Cipriani, who Lindsay has recently been seen with.
The sources went on to say that Voyeur is still deciding how to discipline the waitress – who has reportedly dated Ryan Seacrest, "Star Trek's" Chris Pine and singer Jesse McCartney – but that she will likely be fired.
VIEW THE PHOTOS: The Trials & Tribulations Of Lindsay Lohan
The sources also noted that Lindsay arrived for her celebration with two friends and was seen table-hopping throughout the club.
A rep for Voyeur told Access, "We were happy to have Lindsay Lohan celebrating her birthday at Voyeur last night."
VIEW THE PHOTOS: Lindsay Lohan: The Early Years
The alleged punch marks the start of Lohan's birthday and July 4th weekend – which, according to a TMZ source close to Lindsay, will not be filled with partying.
The source claimed Lindsay doesn't have any major celebrations planned for the weekend — or the funds to pay for it.
"I mean there's not much you can do with a monitoring bracelet and no money," the source reportedly said.
Lindsay is due in court on Tuesday, where she will face Judge Marsha Revel, who previously ordered the 24-year-old actress to wear her SCRAM alcohol-monitoring device.
Copyright 2010 by NBC Universal, Inc. All rights reserved.
This material may not be published, broadcast, rewritten or redistributed.
Related Content from AccessHollywood.com:
PLAY IT NOW: Lindsay Lohan Tries To Shape Up For Summer
PLAY IT NOW: Lindsay Lohan In Trouble…Again
More from Access: [ Lindsay Lohan Young Hollywood Celebrity Feuds ]
Copyright NBCAH - Access Hollywood