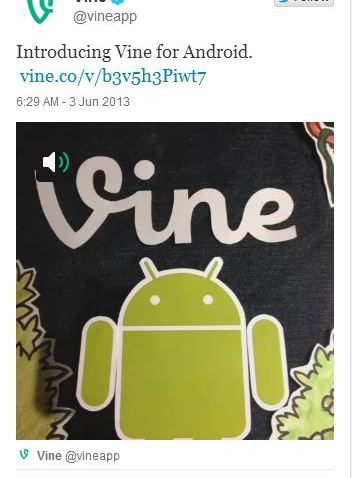 Video-sharing app Vine is growing so much it's now surpassed Instagram on Google Play.
The app already had 13 million downloads for iOS before launching on Android last week, according to TechCrunch. The demand is apparently high in the Android marketplace because it's the No. 4 free app at Google Play, surpassing No. 5 Instagram. The Twitter-owned app has also had about 3 million downloads on Google Play since June 6.
Vine lets users shoot creatively-edited, six-second looped videos to share with others -- usually via social networks such as Twitter. Its use is growing faster than Instagram, likely because of its release and its novelty factor.
U.S. & World
For teens and young adults, we can't underestimate the power of being new. However, we'll see if this continues or like Instagram, Facebook or MySpace, it will be replaced with something more sparkly.