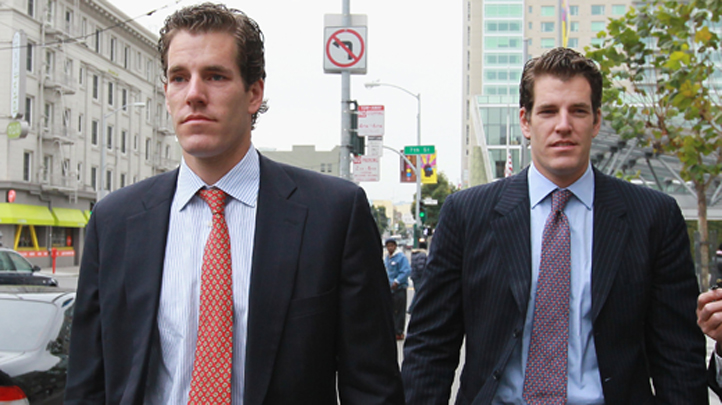 With all the money the Winklevoss twins won in their settlement with Facebook, you would figure the pair would be able to buy a PR team.

But then maybe that's why they want that extra money from Mark Zuckerberg and company.

The Harvard classmates of the Facebook founder, who have been suing him for seven years for "stealing their idea," just can't seem to get out of the headlines.

From pistachio ads to their own childhood friend painting them in a bad light, the "Winklevii" are featured in a new story for Vanity Fair.

Cameron and Tyler Winklevoss let reporter Dana Vachon join them for a road trip down to Mexico and what they reveal is an interesting insight into the mind that just can't accept $200 million is more than enough to feel vindicated.

The two brothers have been training in Chula Vista, Calif. for their return to rowing.

Vachon revisits the settlement the twins agreed upon with Facebook, their side of what really happened and she gets into where the brothers are now.

But the story also explores some of the problem's in the twins life, including dealing with a sister who had severe drug problem.

It is worth a well-written piece and well worth the read over at VanityFair.com.