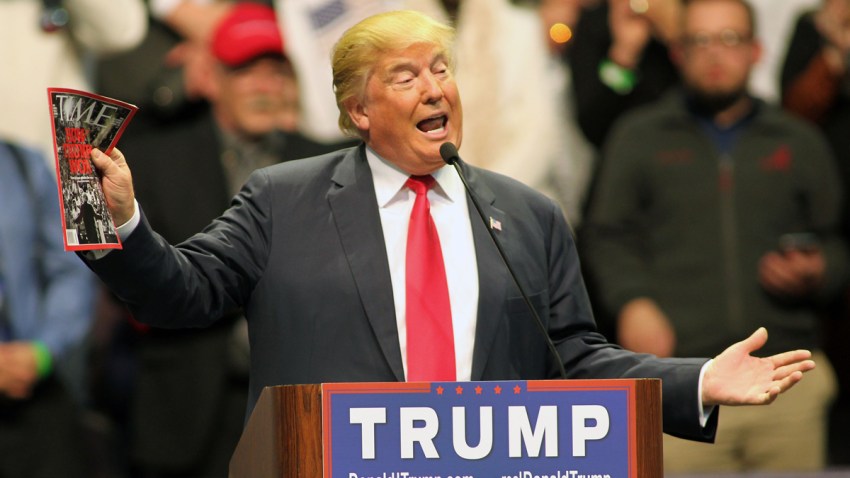 Donald Trump has more than doubled his national lead in the Republican presidential race ahead of Thursday night's GOP debate in South Carolina, according to a new NBC News/Wall Street Journal poll.
Trump is leading with 33 percent of support from national Republican voters — his highest percentage in the poll. He's followed by Ted Cruz at 20 percent, Marco Rubio at 13 percent and Ben Carson at 12 percent, NBC News reported.
Chris Christie and Jeb Bush are tied at 5 percent. No other GOP candidate gets more than 3 percent.
The most striking finding in this poll is the growing GOP acceptance of Trump. In March, only 23 percent of Republican voters said they could see themselves supporting the real-estate mogul. Now that number sits at 65 percent.