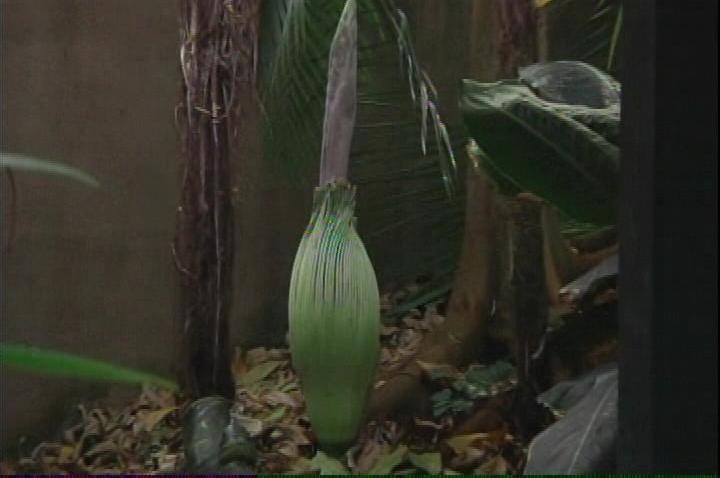 Botany fans are about to make another pilgrimage to the Huntington Library in San Marino to see an Indonesian flower famous for its foul odor.
The Huntington says the so-called corpse flower could unfurl its putrid blossom this weekend, only the fourth time it has flowered since 1999.
The plant is about 3 feet tall, small for a corpse flower, but botanists promise a serious stench that mimics rotting flesh.
The endangered plant is native to the Indonesian island of Sumatra and its bloom only lasts a day.
In the past, thousands of people line up outside the conservatory to get a whiff and a glimpse of the botanical rarity.
Copyright AP - Associated Press