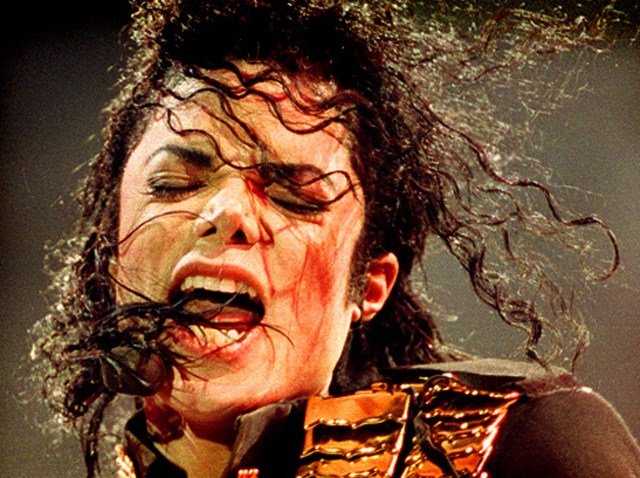 One year after the passing of Michael Jackson, stars share their memories with Access Hollywood about where they were when of the King of Pop died.
Usher, who was a longtime friend of the singer, told Access he remembers being in shock when he heard the news.
VIEW THE PHOTOS: Michael Jackson's Children
"It seemed like the world stopped…like our hero had taken a fall," he recently told Access.
Rosie O'Donnell remembers experiencing a tranquil moment when she found out Jackson had died, telling Access, "I was in Miami. I was on the boat. It came on the radio and I remember I looked up and the skies literally parted and there was a huge rainbow."
VIEW THE PHOTOS: In Memoriam: The Stars We Lost During Summer 2009
Lenny Kravitz was across the Atlantic when he found out.
"I was on stage in Scotland and I was coming off and getting ready to go back on for the first encore and my stage manager told me that Michael had a heart attack but nobody knew if he was dead or not, but he was at that point," the rocker recently told Access. "Michael was the most amazing performer and he was really truly blessed with a lot of gifts and I'm glad I got the chance to know him and work with him."
Melissa Etheridge happened to be in Jackson's home state when he passed.
VIEW THE PHOTOS: Michael Jackson's Funeral
"I was in Indiana, where he was born, and I was on tour with a bunch of friends and each of them started getting texts and kind of laughing [thinking,] that's gotta be a joke," the singer recalled. "Then we turned on the news and saw that he died and each of us felt like there was a piece of our pop culture…of our history, of something we knew and grew up with, being stopped."
Adam Lambert told Access that Jackson's death shut down a day of rehearsal for the "American Idols Live" tour.
VIEW THE PHOTOS: Michael Jackson Death Investigation: Who's Who?
"The title of King of Pop, I don't think that could be taken from him," Adam said. "I don't think anybody has come close to that and I don't think anybody ever will."
Many of the singer's colleagues and celebrity fans also remembered him via Twitter on Friday.
"1 year ago 2day we lost the greatest entertainer that was and will ever be…Michael Jackson…he will be missed but never forgotten. RIP MJ," Justin Bieber Tweeted.
Funny man Marlon Wayans, wrote, "Its been exactly 1 year since we lost MICHAEL JACKSON & I am still grieving. This planet misses ur energy. U R & always will B loved MJ."
Diddy echoed his peers, Tweeting, "Can't believe its been a year without the legend… He lives on forever in our hearts + spirit!! RIP MICHAEL!!!"
Copyright 2010 by NBC Universal, Inc. All rights reserved.
This material may not be published, broadcast, rewritten or redistributed.
Related Content from AccessHollywood.com:
PLAY IT NOW: Katherine Jackson Opens Up About Michael Jackson's Death
PLAY IT NOW: One Year Later: Michael Jackson Remembered (June 25, 2010)
More from Access: [ Michael Jackson TV One Deaths ]
Copyright NBCAH - Access Hollywood