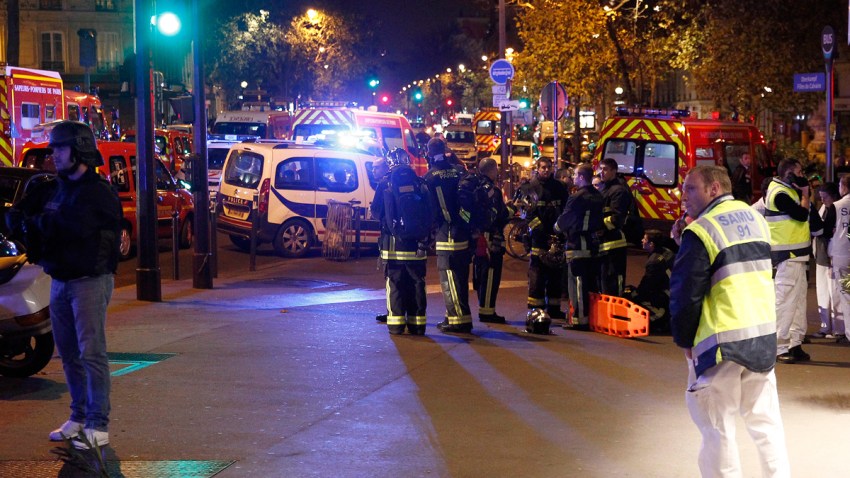 The Syrian passport that was found near the body of an assailant in Friday's deadly terror assault in Paris was used to enter the European Union through Greece last month, an official said.
A Greek minister said Saturday the man had crossed into the E.U. through the Greek island of Leros in October.
A French official close to the investigation told NBC News that a Syrian passport was found on one of the attacker's bodies, but could not confirm that the attacker was the passport holder. A black market for Syrian passports is booming: Migrants looking to flee the nation's civil war sometimes turn to forgery to escape.
The coordinated attack across the French capital killed 129 people and injured at least 352 others, officials said.