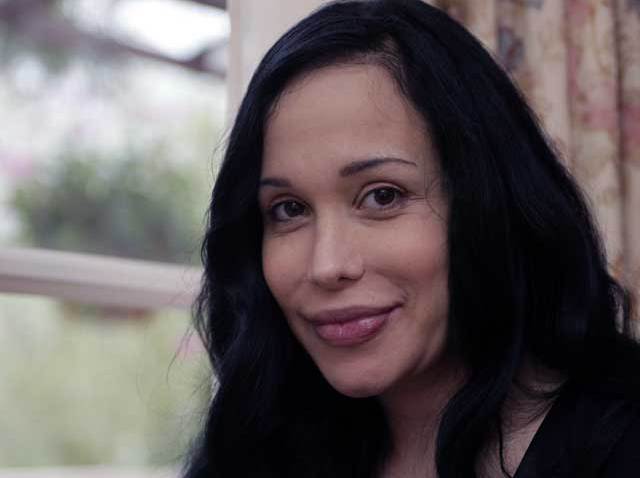 Eight is not enough for the Octomom.
Nadya Suleman, better known as the Octomom, told "Good Morning America" today in an exclusive interview at her La Habra, Calif. home, she would not be averse to having more children.
"If I wanted to do it the traditional way and get married, that's like another chapter," Suleman said.
But for now, her hands are full with the octuplets and six older children.
Earlier this fall, Suleman invited cameras into home for the one-hour documentary that has already been aired in the United Kingdom and will air soon in the United States.
Suleman received around $250,000 for the first year of filming.
She told the filmmakers, "I'm dammed if I do and damned if I don't because if I don't do what I need to do in the media to take care of and support the kids, I can't take care of them."
With monthly expenses amounting to $10,000 for the team of five nannies, $4,000 in food and a monthly tally of 3,200 diapers and 240 loads of laundry, she said it is the only way to support her enormous family.
"I screwed up my life, I screwed up my kids' lives," Suleman told Radar Online in June. "I'm like, 'What the heck am I going to do?' I have to put on a strong façade, and I have to pretend like, 'Oh, I don't regret it."
But Suleman stood by her decision to carry the octuplets even as doctors suggested selective reduction.
"Because which one should I have murdered?" she said in the documentary. "Noah? Isaiah? You know, Jonah?"
Yet Suleman defends her fertility doctor, Dr. Michael Kamrava who has since been dropped by the American Society of Reproductive Medicine.
Suleman says, "I never intended of having more than twins at the most, one more. So he should have never been reprimanded because based upon my past reproductive history he did nothing different."