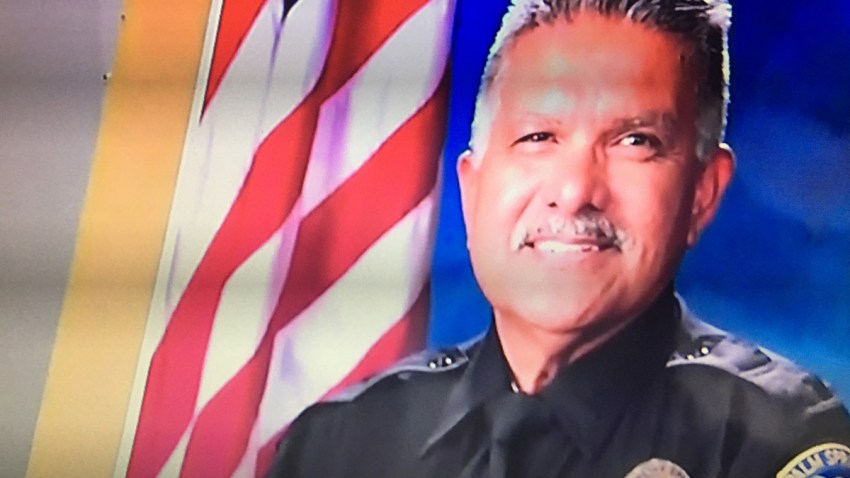 Officer Jose Gilbert Vega, 63, was one of two officers fatally shot in Palm Springs on Saturday.
Vega, Officer Lesley Zerebny and a third officer responded to a family disturbance call when a suspect opened fire, killing Vega and Zerebny. The third officer was hospitalized and later released.
"I can't believe that somebody could take his [Vega's] life," a family member said while choking back tears at Sunday night's vigil.
Vega was a 35-year veteran of the police department. He leaves behind his wife and eight children.
The 63-year-old had planned to retire in December. He was not scheduled to work the day of the shooting, but chose to work overtime, according to Palm Springs Police Chief Bryan Reyes.
"He was a really dedicated police officer," Vega's brother said. "He loved his job. He loved his fellow police officers."
Many strangers showed up to place flowers at the memorial after hearing details of the officers' personal lives.
"They were protecting out community," Cathedral resident Priscilla Flores said. "They lost their lives in an unfortunate situation."