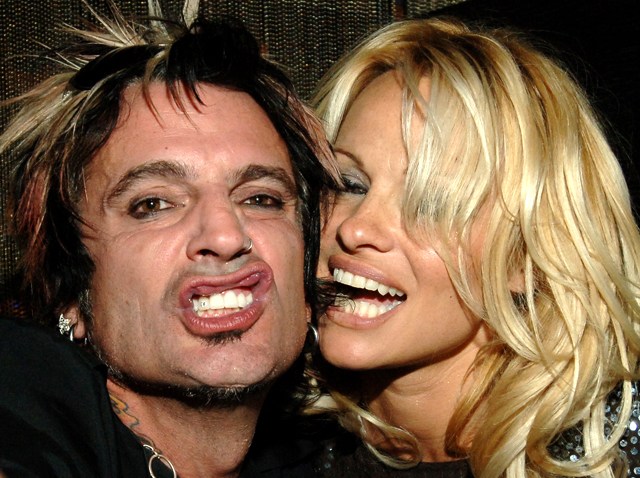 Pam Anderson may have given her biggest reveal yet.
The buxom "Baywatch" babe who made a steamy home video with rocker Tommy Lee said in an interview set to air today on British TV that she confessed to her sons she was the main attraction on the X-rated footage.
"I just said, 'Look, Mommy and Daddy were massively in love, we videotaped everything, everything was videotaped, and you're probably going to hear about something at school," Anderson said.
The mother of two decided to tell Brandon, 12, and Dylan, 11, about the tape because it was made mention of in her 2006 "Borat" cameo, according to the British tab The Sun.
"I knew kids were going to watch the film and there was a reference to the tape in the movie and they're that age and, you know, people are going to start saying things," she said.
Anderson, 47, also said she's had her share of substance abuse problems and had to quit drinking because it made her "crazy." She copped up to taking coke and even confessed that her financial woes are forcing her to sell her Malibu dream house.
"People commit suicide over constructions," she said. "Relationships break down over constructions, and I can see why. It rips your heart out."