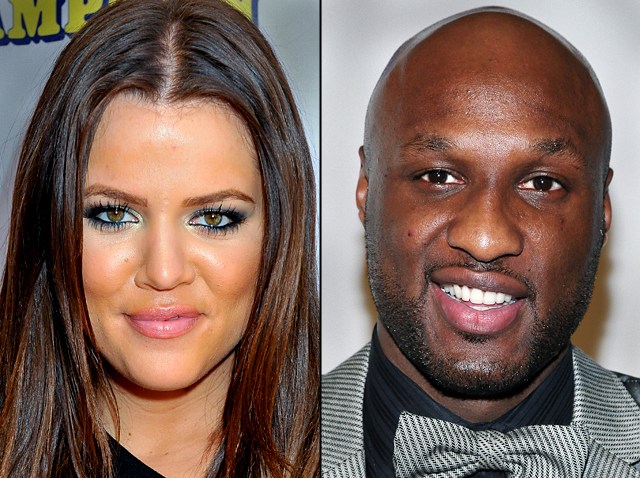 Khloe Kardashian and Lamar Odom have officially inked a pre-nup deal, signed just two weeks after the celebrity couple tied the knot in a California ceremony.
The NBA star and reality TV diva tied the knot after a whirlwind courtship that saw them announce their relationship just a month before news of their engagement broke. Odom, an L.A. Laker, and Kardashian, wed in a secret ceremony earlier this month.
The prenuptial agreement mandates that Odom can keep his $33 million Laker salary if he and Kardashian divorce, TMZ reported.
Odom will also pump funds into the couple's shared account and give Kardashian a lump sum that won't change throughot the marriage. The baller also said he'd pay for the couple's first home.
Kardashian is one of the stars of "Kourtney and Khloe Take Miami," which also features pregnant sister Kourtney Kardashian. Khloe and Kourtney both appear on E!'s reality show "Keeping Up With the Kardashians" alongside sister Kim Kardashian and celebrity dad Bruce Jenner.