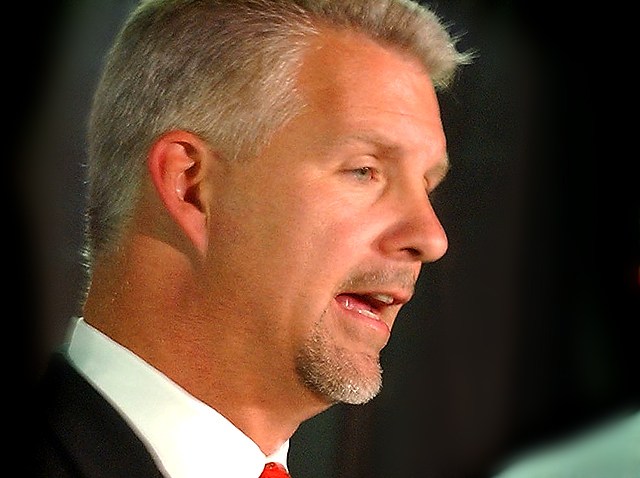 Baseball analyst Steve Phillips and the 22-year-old production assistant who brought him down are both former ESPN employees as of Monday.
ESPN fired the baseball analyst and ex-Mets GM on Sunday, nearly a week after Phillips, 46, admitted the affair, which came a decade after Phillips was front and center in a similar scandal while working for the Mets.
"Steve Phillips is no longer working for ESPN," a network spokesman said in a statement. "His ability to be an effective representative for ESPN has been significantly and irreparably damaged, and it became evident it was time to part ways."
Mike Soltys, spokesman for sports network, told The Associated Press Monday that production assistant Brooke Hundley had been fired, but did not say when ot why. Hundley could not be reached for comment.
A Phillips rep told The Associated Press the disgraced analyst would be entering a treatment facility "to address his personal issues."
Back in 1998, Phillips was sued for sexual harassment by a Mets employee; he admitted to having sex with her and the case was settled.
His latest troubles began after New York tabloids revealed salacious details about an affair with 22-year-old production assistant Brooke Hundley, which Phillips acknowledged.
Hundley allegedly began harassing Phillips' now ex-wife, Marni, last August after Phillips had broken off the affair, according to a police report filed in Wilton, Conn.
Hundley reportedly called Marni Phillips on the phone and later sent her a letter that described the relationship by referring to her husband's birthmarks, according to the police report.
The drama escalated when Marni Phillips arrived home one day to find Hundley in her driveway.
"I knew instinctively that this was the woman Steve was involved with and I was terrified," she wrote to police.
Hundley also allegedly contacted Phillips' son through Facebook, according to the police report.
"This woman has clearly displayed erratic behavior and delusional tendencies," Steve Phillips told police, the AP reported.