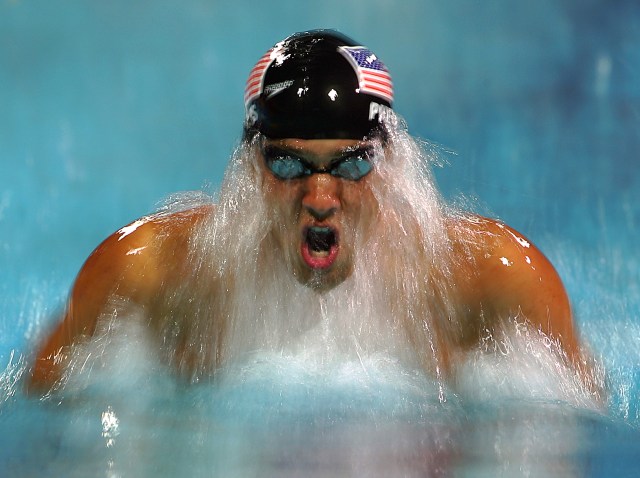 Maybe he just got tired of gold.
Superhuman swimmer and seemingly untouchable Olympian Michael Phelps finished fifth at a World Cup meet this week in Berlin, NBC Sports reported, meaning that four paddlers beat him -- and the 8-time, undefeated Olympic champion didn't get the chance to podium.
Phelps' fifth-place catastrophe came just days after he clocked in at 2nd and 3rd place in two events in Stockholm.
Even more surprising? Phelps was the slowest qualifier to the finals at the Berlin event, finishing nearly two full seconds after the first-place qualifier.
The all-star swimmer won 8 medals at the past Olympics, winning virtually every event he competed in.