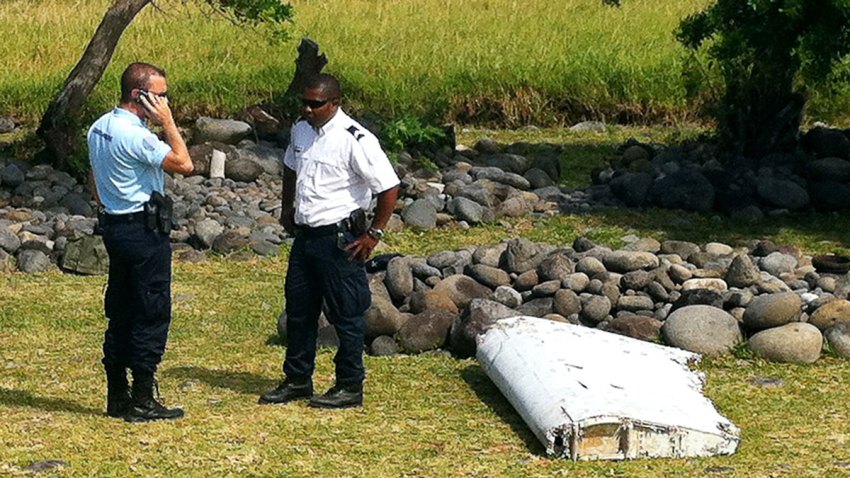 An expert from the Australian government will help analyze plane wreckage found on an Indian Ocean island last week, and which could have come from the missing Malaysia Airlines Flight 370, officials told NBC News Tuesday.
The expert from the Australian Transport Safety Board will join investigators in France examining the barnacle-crusted flaperon found on Reunion Island in the Indian Ocean on July 29.
The French judiciary requested Australia's help, Australian Deputy Prime Minister Warren Truss said. What happened to Flight 370 — which disappeared on March 8, 2014, with 239 people aboard — is a mystery, and the wreckage has not been confirmed to have come from Flight 370.