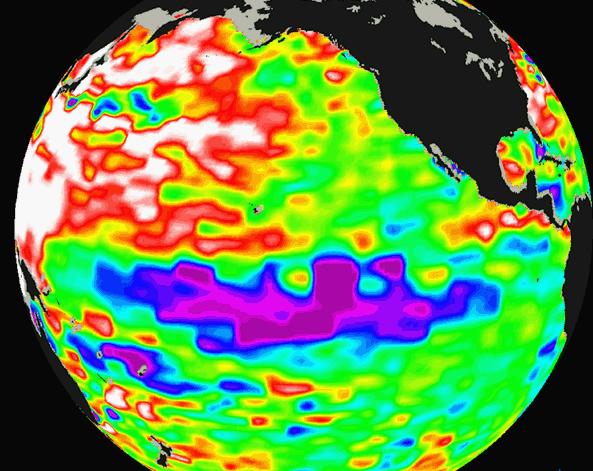 Conditions in the Pacific Ocean seem to be shifting toward the return of the La Niña weather phenomenon, the lesser-known relative of the El Niño weather anomaly, according forecasters at the Jet Propulsion Laboratory in Pasadena

What does that mean for Southern California? Experts say a lot less rain in an area already plagued by drought conditions.

"Right now, I'd say the dice seem loaded for an imminent La Niña," Bill Patzert, a long-range forecaster at the Jet Propulsion Laboratory in Pasadena told the San Diego Tribune. "It's not a good sign. La Niña is what I call the diva of drought for the Southwest."
The U.S. Climate Prediction Center said a large number of computer models indicates "the onset of La Niña conditions."
La Niña is characterized by unusually cold ocean temperatures in the Equatorial Pacific, compared to El Niño, which is characterized by unusually warm ocean temperatures.

In the past several weeks, ocean temperatures have dropped significantly.