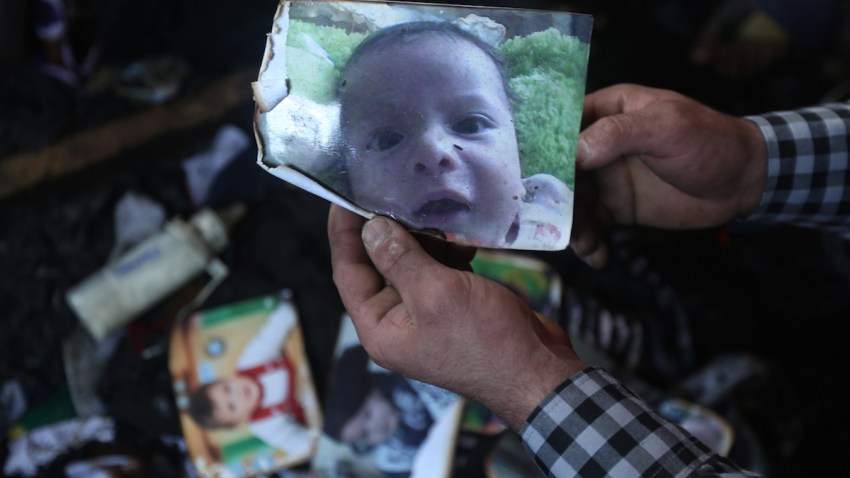 Israel on Sunday charged two alleged Jewish extremists over an arson attack which killed a Palestinian toddler and his parents, NBC News reported.
The July 31 fire in the West Bank town of Duma killed 18-month-old Ali Dawabsheh; his parents later succumbed to their wounds. The case ignited a furor and delays in solving it have been blamed for sparking an outbreak of violence.
Israel's national police said in a statement that Amiram Ben Uliel was the main suspect in the attack and has been charged with racial murder. A minor has also been indicted on conspiracy charges, police added.