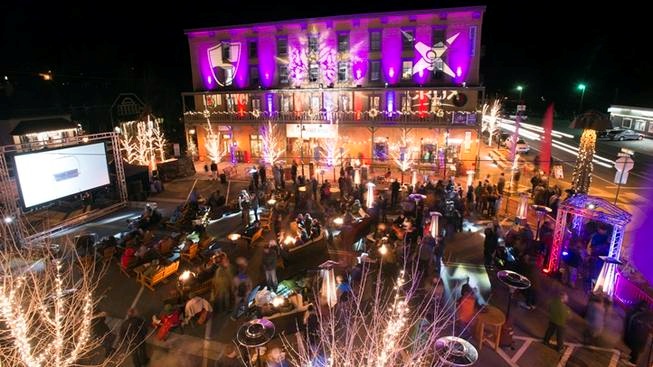 WHILE THE FIRST SNOWS... of late fall can spur excitement at the higher, slope-adjacent destinations of California, so do the welcome thaws of spring. For while plenty of schussable white stuff is desired as winter approaches, the sorts of storms that make downhill runs extra epic, so too are the days that feel warmer, a bit wetter, a bit breezier, and extra melty. And those days always come for our peak-pretty places, later than locations at the lower levels, of course. And sometimes there is even a celebration attached. Look to the...
TRUCKEE CRAW THAW MUSIC FESTIVAL, which'll send the end of May packing while starting the very beginning of June with joy. That's right, the three-dayer of a sounds-oriented bash'll run from May 31 through June 2 in 2019, which happens to be its second year. And if the word "craw" or even "thaw" inspires you to start rhyming with "gras," you're in the right wheelhouse: The party has a New Orleans vibe, with zydeco tunes and more. Bands set to play the upcoming festivity include Dwayne Dopsie & The Zydeco Hellraisers, Farrow & The Peach Leaves, and more. There's also a...
STREET FESTIVAL, too, and that particular slice of the party is expected to double in size this year. Also? "A special farm-to-table brunch benefiting the California Wildlife Relief Fund" will also be a part of the food scene. Are you ready for the thaw? And for a laid-back bash that will boast a real Bourbon Street flavor? And some time in the mountains as winter finally goes bye-bye and summer styles make their early appearances? Be in Truckee the weekend after Memorial Day, as June says hello to the end of May.
Copyright FREEL - NBC Local Media