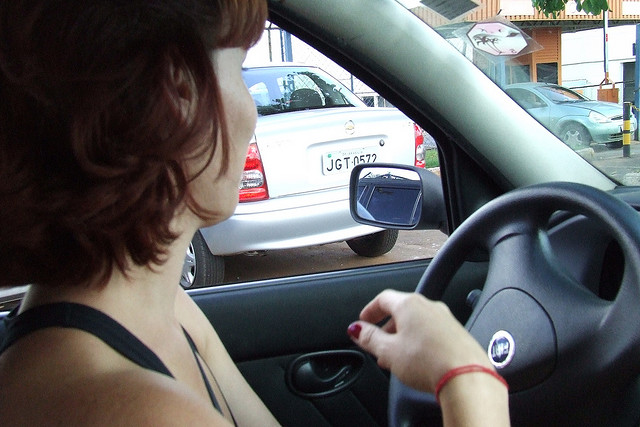 Leah Gibbs made a date with a man she met on Facebook, but soon found herself enmeshed in a crime investigation when he duped her into driving the getaway car after he robbed a nearby store.
Gibbs, 23, of South Wales, Australia, made a date with 21-year-old Adam Minton for a quiet evening at his home, but then Minton asked Gibbs if she would drive him to briefly meet a friend, the Daily Mail (U.K.) reported. As she drove him to a nearby shopping center, she waited five minutes before he appeared again, frantically yelling, "Go! Go! Go!" She said she had no idea that he had just robbed a betting establishment at knifepoint for a little over $400.
Gibbs decided she didn't like his brusque attitude and tried to end the date as she dropped him off at his home. Minton, still wanting a little romance, tried to coax Gibbs inside but that's when the police showed up and arrested them both. After spending a night in jail, she was finally released by police who believed her story that she had been tricked into being Minton's getaway driver.
"I'm grateful he told the police I knew nothing of the robbery, but still bitter he involved me," Gibbs said.
Minton was sentenced to four-and-a-half years in prison for the robbery he claimed was to repay a drug debt.
Gibbs' nightmarish date should serve as a warning to would-be Facebook daters. Meet in a public place and arrange your own transportation so you can leave at any time if things get creepy. (But really, should you be dating any guy that doesn't have a car?) Like in the general population, there are heartbreakers and criminals on Facebook, so it's up to users to be smart about dating.