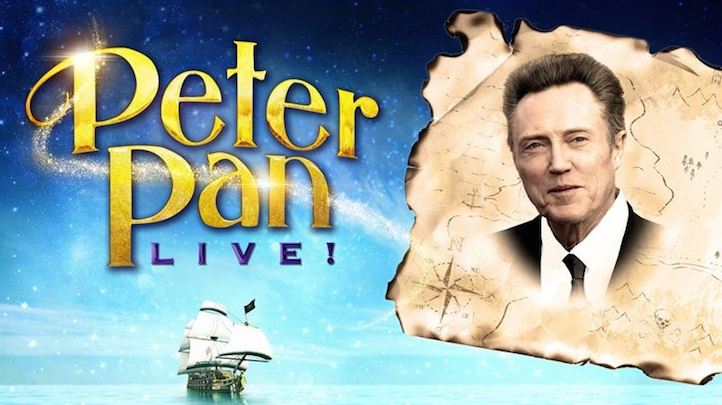 Christopher Walken is getting the hook. Sort of.
The Oscar-winning actor will play Captain Hook in NBC's upcoming live musical presentation of the classic musical "Peter Pan." The announcement was made by NBC Entertainment chairman Robert Greenblatt during the Television Critics Association press tour in Beverly Hills on Sunday.
"I started my career in musicals," said Walken. "It's wonderful after all this time, at this point in my career, to be in this classic musical I watched as a child. It's a chance to put on my tap shoes again."
Walken has tap-danced on screen before: from the film versions of "Hairspray" and "Jersey Boys" to "Pennies From Heaven" and even Fatboy Slim's "Weapon of Choice" video, the actor has had a long history of singing and dancing on film.
"He might really be a song and dance man at heart," Greenblatt added. "He's fearless as a comedic actor and always comes to play. Get ready to be charmed, amused, frightened and dazzled by Captain Hook in an entirely original way."
The title character of Peter Pan has yet to be cast, though Greenblatt told critics they're looking for a female actress for the part. Producers had pursued Kristen Bell ("Frozen") for the role, but she was unavailable due to scheduling.
"Peter Pan Live!" is NBC's highly anticipated follow-up to last year's "The Sound of Music Live!" That event brought upwards of 18.62 million live viewers — NBC's highest Thursday night viewership for an entertainment program since the series finale of Frasier in 2004. "Peter Pan Live!" will air Dec. 4.