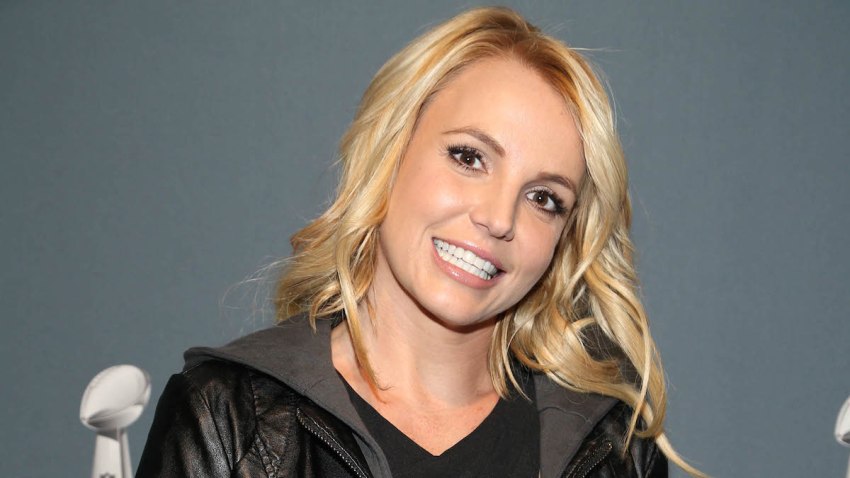 It's Britney Spears' world, and we're just living in it.
The "Pretty Girls" singer will receive the Millennium Award at the 2016 Billboard Music Awards. The special award acknowledges an artist's outstanding career achievements and influence in the music industry. Only Beyonce and Whitney Houston share the same distinction, having won in 2011 and 2012, respectively. Spears will also perform a medley of her biggest hits on May 22.
Spears has won six Billboard Music Awards in the past: New Artist of the Year (1999), Female Artist of the Year (1999), Female Albums Artist of the Year (1999), Female Singles Artist of the Year (1999), Albums Artist of the Year (2000) and Hot Dance Sales Single of the Year (2004). In 2000, she also received a special award for the largest first week sales ever for a female artist. Since 1999's "... Baby One More Time," six of Spears' eight studio albums have debuted at No. 1 on the Billboard 200 chart.
The pop star – known for hits like "Oops!...I did It Again," "I'm a Slave 4 U," "Me Against the Music (feat. Madonna)," "Gimme More," "Womanizer" and "Hold It Against Me" – is doing a residency at Planet Hollywood Resort & Casino in Las Vegas.
Spears is also hard at work one her ninth studio album. "Honestly, I'm just particular with this record," she said in V magazine's 100th anniversary issue. "It's my baby, and so I really want it done right. I would much rather have it be completely how I want it to be, whether that takes another year for me to do, or two months. I have no idea at this point. But I just know that the direction I'm going in is so good. It's the best thing I've done in a long time. I'm proud of the work, and it's very different; it's not what you would think at all. But I'm not rushing anything."
Spears, 34, reiterated, "I just want it to be done right, so that my fans will truly appreciate it."
The Billboard Music Awards will air live from Las Vegas' T-Mobile Arena on May 22 on ABC at 8 p.m. ET. Ludacris and Ciara will co-host the show, with scheduled performances by Justin Bieber, DNCE, The Go-Go's, Nick Jonas with Tove Lo, Demi Lovato, Shawn Mendes and Pink.
2015 Billboard Music Awards Red Carpet Arrivals
Copyright E! Online