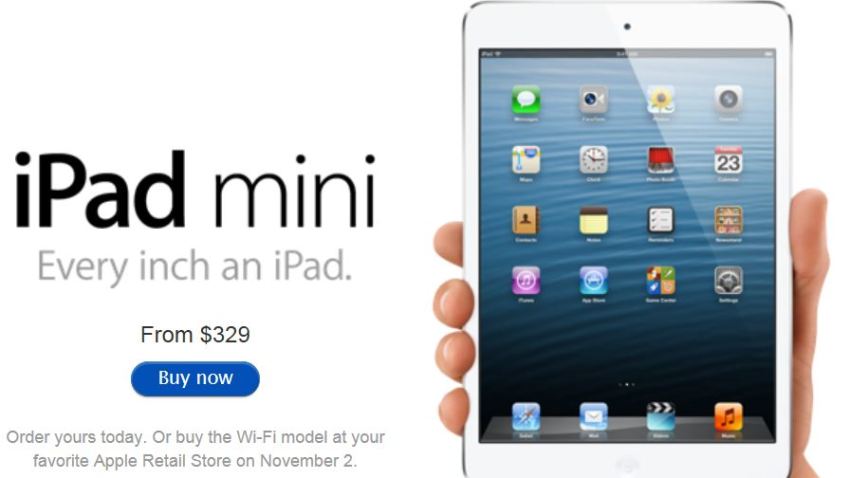 Apple opened its online store for iPad Mini preorders at 12:01 a.m. Friday, promising a Nov. 2 delivery date for the Wi-Fi model -- except if you want a white one, then you will have to wait two weeks.
While the black iPad Minis are available, the white version sold out in 20 minutes and won't be available for the next two weeks, according to InformationWeek. The Wi-Fi model ships earliest in line with the in-store availability date Nov. 2, but the LTE 4G model will likely be available in mid-November,
Prices for the iPad Mini start at $329 for a 16GB Wi-Fi model and go up to $659 for a 64GB Wi-Fi plus LTE. The Wi-Fi-only model lacks GPS, but has Bluetooth 4.0. The three LTE models are available on three wireless providers: AT&T, Verizon Wireless and Sprint.
U.S. & World
The Apple website still has the black iPad Minis, so all is not lost for those wanting one immediately. However, it's not clear if the white iPad Mini will be similarly unavailable or ultra-desirable at Apple stores. (It's also not clear to us why anyone really needs an iPad Mini because its functions are
not much different
than any similar tablet, nor is it priced competitively.) Our advice is if the white one is a must-have for the holidays, it's probably a good move to order earlier rather than later.