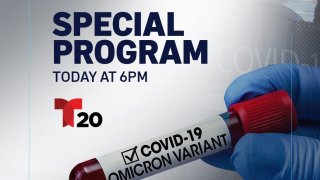 Tonight, NBC 7's sister station Telemundo 20 is taking an inside look at the new spike of COVID-19 cases in San Diego and Tijuana.
A 30-minute special will help answer doubts on testing, school protocols, labor rights and how our communities are coping with the spread of Omicron.
Watch tonight at 6 p.m. on Telemundo 20's Spanish-language newscast and in the live stream above.