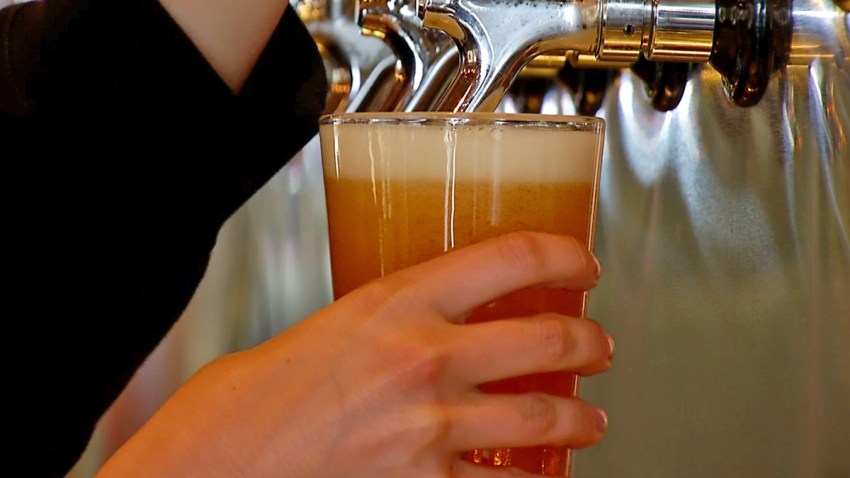 This is worth a toast: a local craft brewery is rolling out some rare beers and unique cask creations at an upcoming fundraiser that will benefit a breast cancer charity.

On Aug. 29, from noon to 5 p.m., Green Flash Brewing Co. will host its 5th annual "Treasure Chest Fest" at its tasting room at 6550 Mira Mesa Blvd.

The event will boast special, rare craft brews available exclusively at this festival, including the debut of the company's "Treasure Chest 2015" brew: an exotic pink-hued IPA brewed with grapefruit, prickly pear juice and hibiscus flowers.

Green Flash describes the special release beer as, "Erupting with fruit-forward complexity, 100% Mosaic hops present aromas of heady citrus and refined stone fruit. The pleasantly bitter flavors of the hops are enhanced by the addition of fresh grapefruit juice. Offering balance to offset the bold citrus notes, prickly pear juice imparts a peppery-sweet kick in the finish. Tropical Hibiscus flowers give this beer a naturally pink hue, a nod to the official color of the Treasure Chest mission."

The 21 and up brewery event will also feature a lineup of one-a-kind creations from a cask, including Barrel-Aged Ristretto with Bourbon Glazed Cherries, Natura Morta with Blood Orange and ESB with English Caramel.

All drinks will be on tap for one day only, just for the 2015 Treasure Chest Fest. The pink Treasure Chest 2015 beer will eventually go on sale in 22-ounce bottles at local stores.

Early bird tickets to the festival can be purchased in advance online and cost $40 per person. Each entry includes 10 beer tastings and 10 food pairings. Additional tasting tickets can be purchased for $15 for five more tastings.

Each rare beer will be paired with small plates from local restaurants. Green Flash says participating eateries include Brother Provisions, Carnitas Snack Shack, Nomad Donuts, The Local and Viva Pops, to name a few.

Other activities at the fest will include culinary and craft beer demos presented by the pros, a fun photo booth, appearances by pin-up girls and vendors selling unique goods.

This year's party includes a tropical Hawaiian Luau theme, so attendees are encouraged to sport their best Tiki attire, including grass skirts, Hawaiian shirts and any other kitschy island apparel.

The event will serve as a fundraiser for Susan G. Komen for the Cure San Diego. The brewery's goal is to raise $150,000 for the charity.

Treasure Chest Fest was first established in 2011 by Green Flash co-founder and breast cancer survivor Lisa Hinkley, who has now been cancer-free for five years.

Each year, the company's master brewers debut a new, limited-release beer starring a new pin-up style icon just for the event.