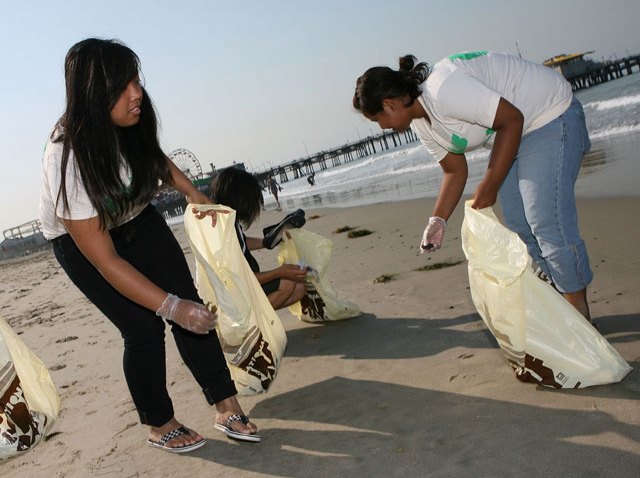 Volunteers who clean San Diego beaches report that Pacific Beach's Tourmaline Beach could be considered the trashiest local beach.
San Diego Coastkeeper and the Surfrider Foundation San Diego Chapter released an annual report that shows volunteers collected the most trash from Tourmaline in 2010. Torrey Pines State beach had the least amount of trash in 2010 and the previous year, according to the group's report.
Also, of all the items recovered – including a keyboard, a conveyor belt and a soup ladle – volunteers report finding three items most often. Cigarette butts, Styrofoam and other plastics have been the most common pieces of trash found on San Diego beaches for the last five years.
Both organizations estimated the totals of all major area cleanups meant that about 635,000 pounds of trash from San Diego waterways and coastal beaches in 2010.
"The data highlights the trend of improper disposal of plastics such as single-use plastic bags, Styrofoam, food wrappers and bottles/caps, which do not biodegrade," Surfrider Foundation San Diego Chapter Coordinator Bill Hickman said in a news release. "Cigarette butts remain a serious concern."
The groups presented the data to San Diego's City Council and asked that taxpayer money not be spent on the items they collect from the beaches.
You can get involved in the cleanup. For more information on San Diego beach cleanups, visit Coastkeeper's website or Surfrider's website.