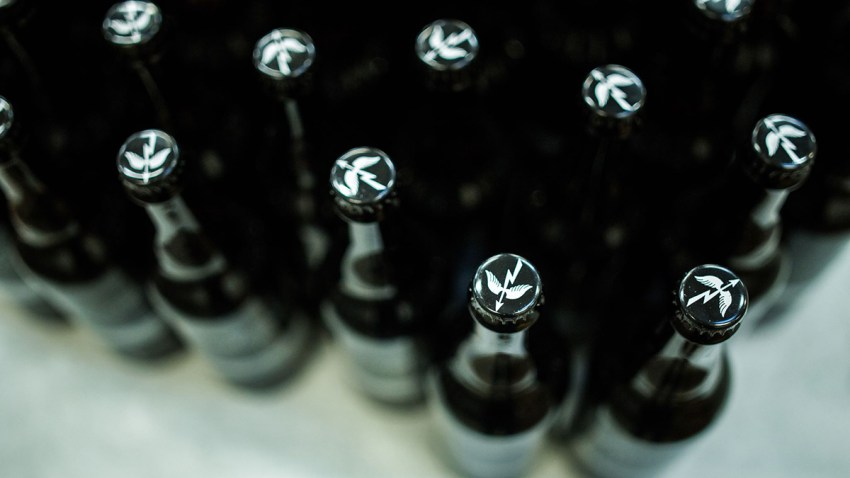 Saint Archer Brewing Company's core craft brews are now available in Arizona, the San Diego-based brewery announced this week.
As of Tuesday, Saint Archer's core and specialty beers – in canned 6-packs, draft and 22-ounce bottles – are available throughout the state of Arizona in the company's latest expansion of its distribution. In mid-August, Saint Archer announced its beers would be distributed in Las Vegas.
For this project, Saint Archer says the company has partnered with Phoenix-based Crescent Town Distributing and Tucson-based Finley Distributing to bring the brews to the Grand Canyon State.
The move will bring with it beer festivals and tasting events in Arizona to further promote Saint Archer brews there, Matt Wilson, director of sales for the company, said in a press release Wednesday.
Wilson says that with so many people traveling back and forth between San Diego and Arizona, expansion into the state was a "natural fit."
"The beautiful weather and outdoor lifestyle are perfect for the drinkable beers we focus on, and being in cans is a perfect fit," Wilson adds.
Saint Archer, founded by Josh Landan in 2013, operates a 33,000-square-foot brewery and tasting room located at 9550 Distribution Ave. in San Diego's Miramar area, better known as "Beer-amar" to craft beer connoisseurs.
The three-vessel, 30-barrel brew house boasts 120 barrel fermenters. The Tasting Room is open seven days a week: 3 p.m. to 9 p.m. Monday through Thursday; 1 p.m. to 9 p.m. Friday; 12 p.m. to 9 p.m. Saturday; 12 p.m. to 6 p.m. Sunday. Gourmet food trucks typically park at the brewery, offering grub for patrons enjoying the brews.
In September 2015, brewing giant MillerCoors LLC agreed to acquire a majority interest in Saint Archer Brewing Company. At that time, Landan said the transaction would allow Saint Archer to remain in San Diego but with more resources to grow.
The brewery is known beers like the Blonde/Kolsch-style Ale, an American Pale Ale, an IPA, Hoppy Pilsner and Belgian White Ale. The company's brews have won three medals at the World Class San Diego International Beer Festival and a medal at the Great American Beer Festival.