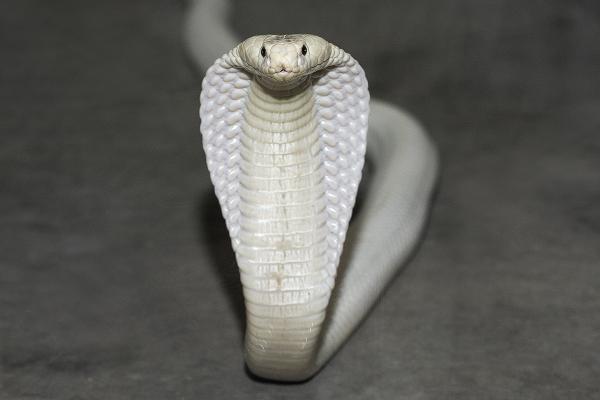 A venomous white monocled cobra that was caught and sent to the San Diego Zoo in September has finally gotten a name.
Adhira (pronounced Ah-dhi-ra) is a Hindu-derived name that means "lightning," after her uncommon coloration.
[G] San Diego's Cutest Critters
Adhira, who is estimated to be about 2 years old, is what's called "leucistic," which is different from albino because it's a reduction of pigmentation, not a complete lack of it.
Because of her unique coloration, which is normally a brown or beige for her species, the other five name choices were Sapheda (white), Krima (cream), Cini (sugar), Moti (pearl) and Sundara (beautiful).
The female snake's name was chosen by 4,612 votes on the zoo's online poll. Adhira received 11.2 percent of the votes, making it the winner.
Adhira has been visible to the public at the San Diego Zoo since Dec. 23, but keepers have hooked her up with mulch, plants and rocks to hide out in.
The 4-foot-long venomous snake was found in early September by Los Angeles County Animal Control officers in Thousand Oaks after hiding out for four days. Authorities believe the snake may have been an escaped or released pet, which is illegal to own without a permit.
The newly named snake was sent to the San Diego Zoo because it is one of only two facilities equipped with the proper anti-venom for the species.