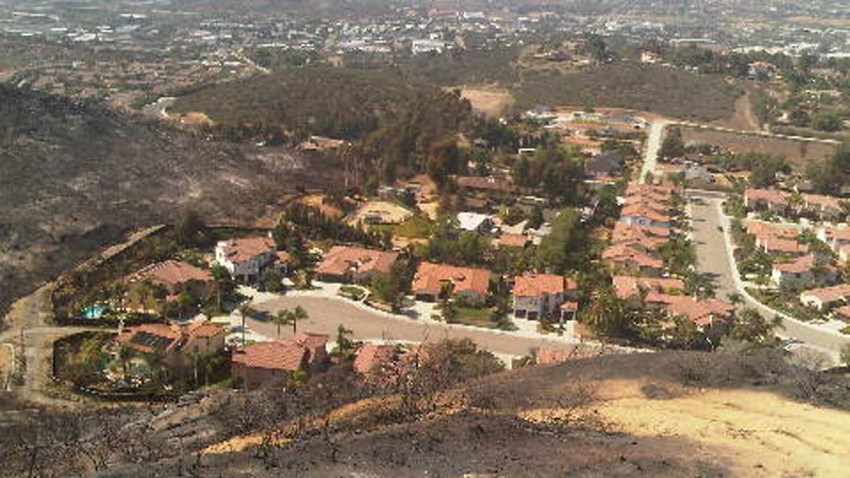 With the destructive Cocos Fire winding down, all evacuees in San Marcos were allowed to return home as of 11 a.m. Sunday, city officials confirmed.
All road closures were also lifted by 11 a.m. and the San Marcos Emergency Operations Center was deactivated by 11:30 a.m., according to officials.
On Saturday evening, many evacuees were given the green light to go home as the City of San Marcos released its latest map of the repopulation plan for the area (see below).
As of 6 p.m. Saturday, evacuation orders had been lifted for all areas affected by the Cocos Fire except for the Coronado Hills Community of San Marcos.
City officials said residents of the deeply impacted Harmony Grove Spiritual Association area were able to return home, but needed to have some proof of residency in hand when attempting to enter their neighborhoods. Officials expected to have all evacuations and closures lifted by Sunday.
Evacuated residents who live in the fire zone can visit the City of San Marcos website for an interactive map of the area and repopulation plan.
Fire officials said the Cocos Fire was 85 percent contained as of Saturday morning. The blaze -- which began Wednesday afternoon -- scorched 1,995 acres and consumed more than three dozen structures in its path, forcing thousands of residents to evacuate.
Here's the repopulation map, as released Saturday night. The areas in green signified neighborhoods where evacuations had been lifted, while the light pink area was the zone where evacuations remained in place as of Saturday evening. As of Sunday morning, the whole map was green.