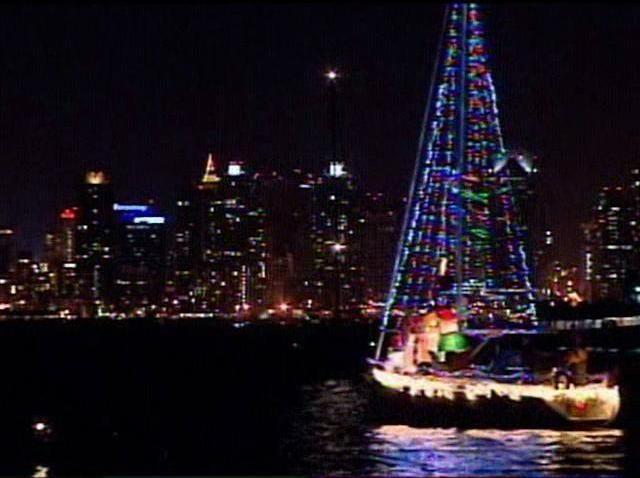 The U.S. Coast Guard canceled the Parade of Lights boat parade on Sunday due to windy and rainy weather. It's the first time in 39 years that the parade of boats in the San Diego Bay has been canceled.

"The winds by Shelter Island were quite strong and we didn't want to risk anyone getting hurt," said Dan Schafer, Parade of Lights Committee member.

Despite the cancellation, a few boats sailed along the parade route anyway giving spectators something to see. "Nothing happened. "We saw maybe 4 boats, and it rained and it was cold," said Sarah Milkey of Mira Mesa. She and three other friend braved remained in the windy and rainy weather until the few small boats turned around and went back to harbor.

This year's event was dedicated to eight year-old Anthony DeWeese who died in a fatal boating accident last year. The Parade was held in partnership with Rady Children's hospital to help children who are in need of critical care this holiday season. Donations are now being accepted and will be designated to the Pediatric Intensive Care Unit.