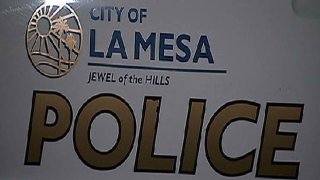 A motorcyclist died Wednesday night after being involved in a crash in La Mesa, police confirmed.
The crash happened at around 8:20 p.m. at the intersection of Southern Road and Fletcher Parkway, just east of state Route 125.
La Mesa Police Department Lt. Katy Lynch said a motorcyclist collided with another motorist; the motorcyclist suffered severe injuries and died shortly thereafter at a local hospital.
Based on the preliminary investigation, it appears the motorcyclist, a 30-year-old man, was traveling eastbound on Fletcher Parkway at the intersection of Southern Road when he broadsided a Toyota SUV, being driven by an 18-year-old woman, that was turning eastbound onto Fletcher Parkway from westbound Southern Road.
The driver of the SUV was not injured and is not suspected of being impaired. The driver remained on the scene and is cooperating with the investigation, authorities said.
The cause of the crash remains under investigation. Police have not released the name of the man involved pending family notification.
No other injuries were reported. No further details were immediately released by police.
The La Mesa Police Department's Traffic Unit is investigating this incident. Anyone who may have witnessed the crash can call the La Mesa Police Department at (619) 667-1400 or if have any other information regarding this incident.