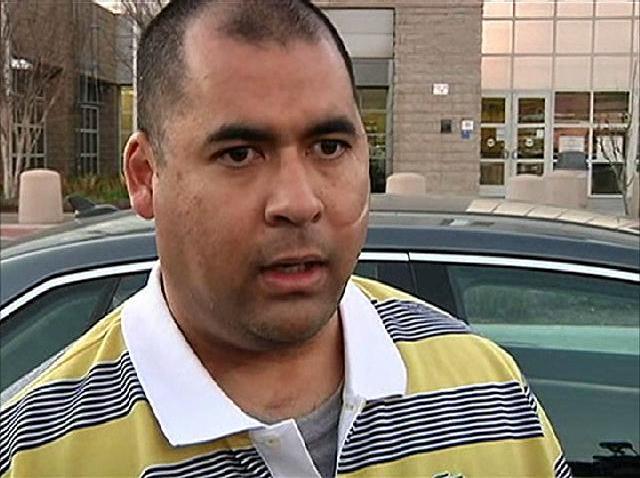 A former border patrol agent accused of attacking a couple with a hatchet while they slept was found guilty of seven out of nine counts, including two counts of attempted murder.

Gamalier Reyes Rivera, 34, was accused of breaking into an Escondido home in July 2009. Once inside the home, investigators said he planned on attacking his estranged wife, Erika Von der Hyde, and her new boyfriend. Instead, he went into the wrong bedroom and attacked a young man and his girlfriend.

Jurors struggled over the suspect's alleged "planning" of the murder but they did eventually agree he went there to kill his estranged wife.

The two torture charges were a problem because Rivera had mistakenly attacked the wrong couple.

Jurors said they gave each and every charge a lot thought and discussion.

In the end, they agreed that Rivera was guilty of attempted murder, but not guilty of torture.

"We did not feel that the event matched the judge's instructions on what is torture, so we couldn't convict him," said juror Steve Erwin.

Armed with two hatchets, Rivera left his Imperial Beach apartment about 1 a.m. on July 9, 2009 to kill his estranged wife, Erika Von der Hyde, and her new boyfriend, Deputy District Attorney George Loyd said.

"He had a plan," Loyd said.

Rivera took a taxi to the home in the 800 block of South Upas Street, where Chris Anguiano and his girlfriend, Samantha Shaffer, were sleeping.

Anguiano testified that his barking dog woke him up that night. He reached for his glasses before being struck in the chest, back and face.
"He tried to cut my head off,"Anguiano told NBCSanDiego. "I thought I was dying."

The victim said he bit the attacker's finger off and then passed out. He was in a coma for two months, left blind and with brain damage.

Shaffer was also cut in the leg, knee and big toe

Von der Hyde, her boyfriend and her daughter were not injured. They were asleep in other bedrooms at the time of the attack.

Rivera faces two life terms in prison when he is sentenced on March 29.
"He changed my life forever, but I'm not going to let that stop me, I'm going to show people that you can get your life back, but for him, his life is over,"Anguiano said after the verdict was read.