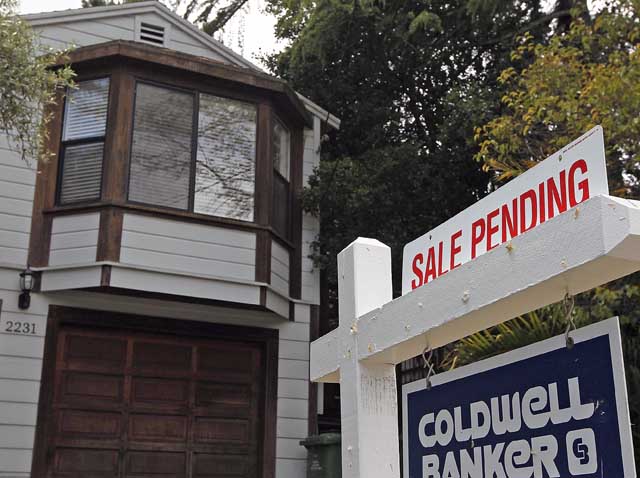 Home prices are falling in most major U.S. cities, including San Diego, and at least 10 major markets are at their lowest point since the housing bubble burst.
The Standard & Poor's/Case-Shiller 20-city index shows price declines in 19 cities from January to February.
All cities tracked by the index except Washington, D.C., posted a year-over-year decline the Los Angeles Times reports. Los Angeles was down 2.1%, San Diego fell 1.8% and San Francisco dropped 3.5%, the paper reported.
Prices in Atlanta, Charlotte, Chicago, Las Vegas, Miami, New York, Phoenix, Portland, Ore., Seattle and Tampa are all at their lowest point since 2006 or 2007, at the height of the housing boom. The cities with the steepest declines from January were Minneapolis, San Francisco, Chicago and Miami.
Detroit was the only market to show a monthly gain, although the Motor City is one of five cities where home prices are now below their January 2000 levels.
High unemployment, stricter lending rules and fears that prices will fall further are among the reasons why few people are buying and selling homes. A record number of foreclosures are forcing down home prices in most metro areas, and prices are expected to keep falling through this year.
Copyright AP - Associated Press