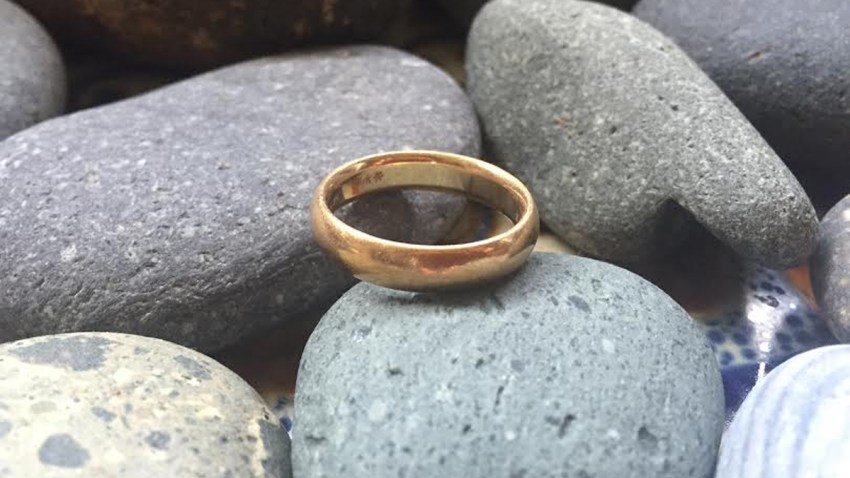 A Good Samaritan is looking for a little help returning a valuable possession to its rightful owner.
On Monday morning, Carlsbad resident Cindy Michaels was picking up trash along the beach between Lifeguard Station #25 to the north Jetty when she happened upon something shiny.
As she climbed down off a rock, she looked down and spotted a gold wedding band. The ring is a men's band with an inscription and date on it.
Cindy said she wanted to keep the inscription private, as only the person who lost it would know what the inscription is.
If you believe the ring may be yours, please contact Cindy at SharkOperations@gmail.com.