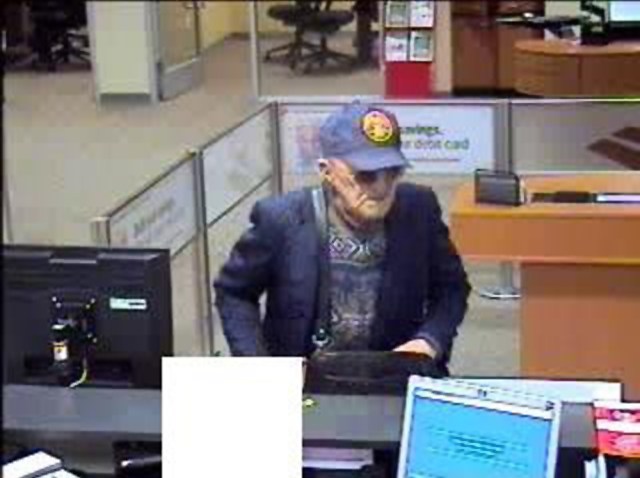 America's oldest bank robber took his act to a national stage on Tuesday night.
The Geezer Bandit is responsible for knocking over as many as five banks around the county, according to the FBI.
Tuesday night, the NBC star took a shot at the Geezer Bandit.
"This guy has become kind of a folk hero," Leno said. "Police are still looking for a this bank robber, called the Geezer Bandit, he's a man thought to be in his 70s, possibly 80s.... They released audio recordings of this Geezer Bandit. I didn't recognize the face, but the voice, play the tape: 'We gotta quick call in Miami, hello.' "
The production team at the show had animated the Geezer's mouth from a bank robbery still and overlaid Larry King's voice.
The longevity of the unlikely crook's spree is remarkable, considering the facts that he is very tall for an elderly man -- some witnesses put him at 6 feet 4 inches, while the FBI said he is two inches shorter -- and that clear images of his face have been caught by surveillance cameras during his heists.
San Diego's roll on Leno continues Wednesday, when El Cajon's native son Nascar champ Jimmy Johnson is on the show, which airs at 10 p.m.