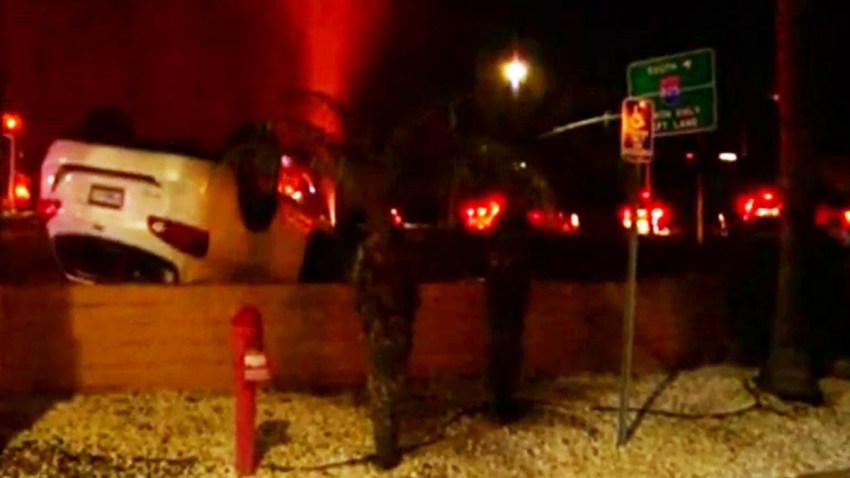 A car with mechanical problems crashed off Interstate 805 near Main Street, striking a water line and creating a mess for the morning commute Wednesday.
Chula Vista Police say the crash happened around 5 a.m. when a driver attempted to exit off I-805.
They say he hit the waterline as he was traveling on the exit. The car flipped on its roof when it struck a retaining wall.
No one was injured.
Refresh this page for updates on this breaking news story.