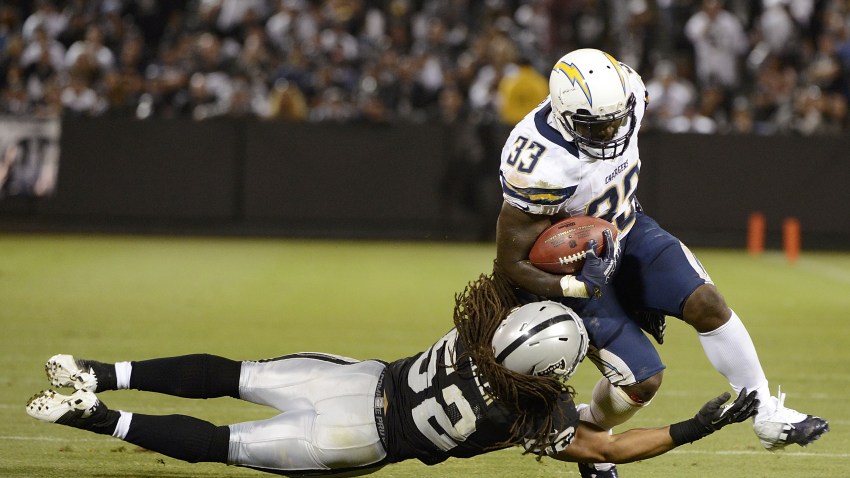 The Chargers play the Titans in their home opener. Here are three players to keep an eye on. Oh, and remember, these are not people named Rivers, Gates or Weddle, who are ALWAYS players to watch.
1) Jarret Johnson. The outside linebacker has a reputation for being a beast against the run. Tennessee has a running back named Chris Johnson who has gone for 2,006 yards in a single season and loves to cut back, making would-be tacklers look bad. The team with the Johnson that has the better game should win (please keep your minds out of the gutter on that one, folks!).
2) Le'Ron McClain. The running back is a bruiser who knows how to carry the ball and move a pile. On Monday night in Oakland, the Chargers only scored one touchdown in five trips inside the Red Zone. Something tells me they'll try to establish the ground game with McClain until Ryan Mathews is healthy again.
3) Nate Kaeding. He's the most accurate kicker in NFL history, and he's already 5-for-5 this season. If the Bolts still have issues converting inside the 20, they'll need to get points from Kaeding to beat the Titans. Nate has also been pounding the ball into the end zone on kickoffs, taking the potential for a return TD (which ended his season last year) out of the equation and putting the Chargers defense in a good position.