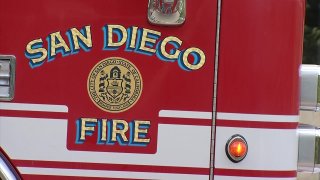 A brush fire started in University City on Sunday afternoon, according to the San Diego Fire-Rescue Department.
The fire started around 2:15 p.m. near 3704 Notre Dame Ave., just north of State Route 52. The fire was also near Standley Middle and Standley Recreation Center.
Fire crews knocked down the fire and began cleaning up by 4 p.m.
The Poway Fire Department also responded to the fire.
This is a developing story.