Two people were killed in a suspected DUI crash on Interstate 8 in the East County Saturday morning, officials confirmed.

The deadly collision happened just before 7:30 a.m. on westbound I-8 near Lake Jennings Park Road. Emergency crews rushed to the accident scene to tend to victims.

According to the California High Patrol, 26-year-old San Diego resident Mario Castaneda-Carranza was driving a 1997 Nissan Sentra on I-8 at approximately 70 mph when, for unknown reasons, he drifted to the center divider. While trying to correct back to the right, Carranza lost control of the car.

CHP officials said the vehicle went through a chain link fence and then plowed into a concrete culvert.

The impact caused fatal injuries to two passengers riding in the car with Castaneda-Carranza, a young man and woman, both just 20 years old.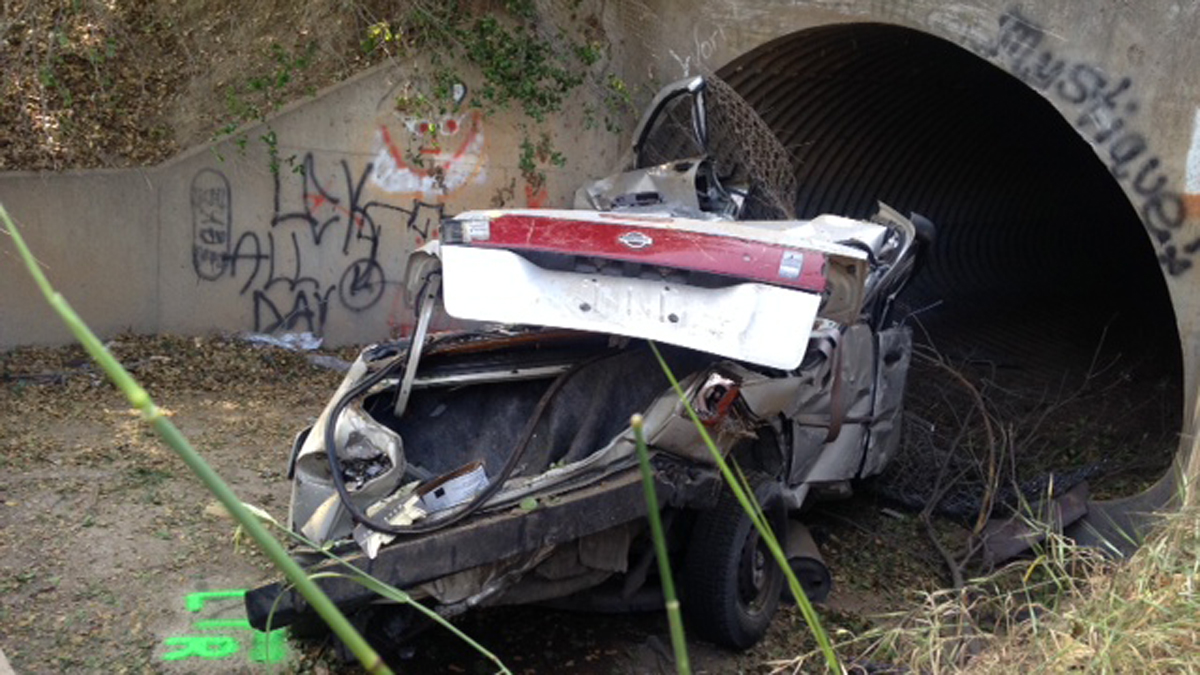 The victims are Carlos Kristopher Vargas of Chula Vista and Monica Lupercio of San Diego, according to the Lupercio family. The San Diego Medical Examiner's office confirmed their identities on Monday.
Castaneda-Carranza – believed to be driving under the influence of alcohol or drugs – sustained major but non-life threatening injuries in the crash. He was transported to Sharp Memorial Hospital.

The collision remains under investigation. No other vehicles or victims were involved.

CHP officials said Castaneda-Carranza is facing several charges including felony DUI causing death, vehicular homicide involving alcohol and murder, due to a prior DUI conviction.
According to court records, Castaneda-Carranza has a criminal history dating back several years. Officials said this includes a DUI conviction in 2007.
Vargas and Lupercio had recently met, became friends and started dating, according to Lupercio's friend Sofia Ortiz.
The Lupercio family told NBC 7 they are trying to get a hold of Vargas' family to do a joint fundraiser.