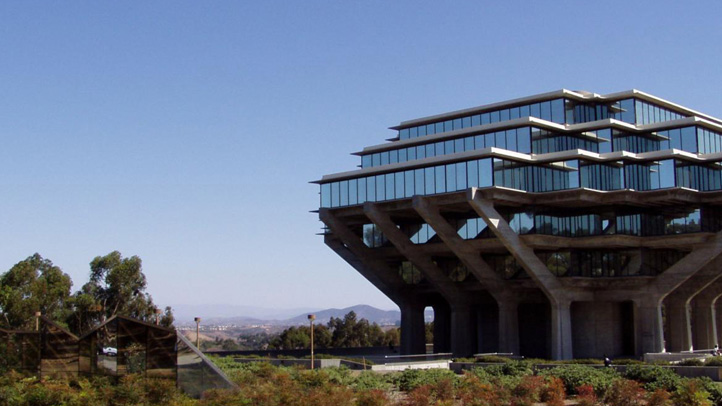 Audrey Geisel donated $3 million to the University of California, San Diego to renovate the Geisel Library, named after her and her husband, popular children's book author Theodor Seuss Geisel, the university announced Monday.

The 285,000 square-foot library, built in 1970, has become dated, UCSD said. As the school digitizes its collections, space that once held books and journals is needed for more collaborative research. Geisel's gift will be used to update the entry level of the library, on the second floor, with a redesigned lobby entrance, a new Research Commons and new technologies.

"This will ensure that Geisel Library, a campus and architectural landmark, continues to provide the outstanding services and spaces needed to support today's students and scholars, as well as members of the local community," Chancellor Pradeep K. Khosla said.

The library was named after the Geisels in 1995, following a $20 million donation from Audrey Geisel. Theodor Geisel died in 1991.

The renovations will also include upgrades to the library's learning commons and a new café and lounge.

The school hopes to update two additional floors through private donations to the Geisel Library Revitalization Initiative.

Additional stories from the San Diego Business Journal are available here. Sign up for their free daily email newsletter.