It's been exactly two years since a San Diego teenager was shot to death in an alley in Valencia Park but for the victim's mother, the pain of her son's unsolved murder remains fresh.
On Aug. 5, 2012, at 1:45 a.m., Mario Bernal, 19, was shot in the north alley in the 5400 block of Imperial Avenue.
When officers arrived on scene to investigate the shooting, they discovered Bernal suffering from gunshot wounds inside a nearby apartment. Despite efforts to save the young man's life, he succumbed to his wounds and was pronounced dead a half hour later.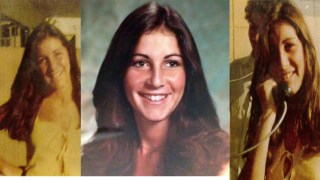 San Diego's Unsolved Cold Cases
To date, Bernal's murder remains unsolved, with San Diego homicide officials still actively investigating the case.
His mother, Catalina Bernal, said not knowing who killed her son has been unbearable.
"No mother should suffer this. I just want to know who did it. For peace in my heart, please," Catalina told reporters on Wednesday. "My life has never been the same ever since that day. I don't wish this on any mother – to go through this pain."
Manuel Del Toro, acting lieutenant for the San Diego Police Department Homicide Unit, said a team continues to work on this cold case, but there simply isn't enough information to make an arrest at this time.
He said any and all tips from the public would be beneficial to the ongoing investigation.
San Diego's Unsolved Murders
"It's all a big puzzle that we're trying to solve here. Any little bit of help from the community could be of assistance and put us over the top on gaining some ground on this case," said Del Toro. "We believe there are individuals out there in the community who do have information on the murder of Mario Bernal back on Aug. 5, 2012."
Del Toro said a car was spotted near the scene at the time of the shooting, but it's unknown if the vehicle was linked to the murder. There is no vehicle description, he said.
Del Toro said it's likely that two or more suspects were involved in the shooting, and it may have been gang-related, with Bernal as the gunman's intended target.
Bernal's friend was also injured in the shooting, but survived. Del Toro said that victim has been cleared and knows nothing about the motive behind the deadly shooting.
"We are seeking closure and justice for this family," he added.
For Catalina, justice might begin to heal her broken heart but she said she'll never recover from the loss of her only son.
"He was my only boy. He was 19 years old," said the mother, fighting back sobs. "Please, I am begging you, if anybody knows anything, come forward."
As with all local cold cases, anyone with information on Bernal's killing should contact the SDPD Homicide Unit at (619) 531-2293 or Crime Stoppers at (888) 580-8477. Tipsters can remain anonymous and Crime Stoppers is offering a $1,000 reward for information leading to an arrest in this unsolved case.
Published at 5:44 PM PDT on Aug 6, 2014 | Updated at 5:57 PM PDT on Aug 6, 2014