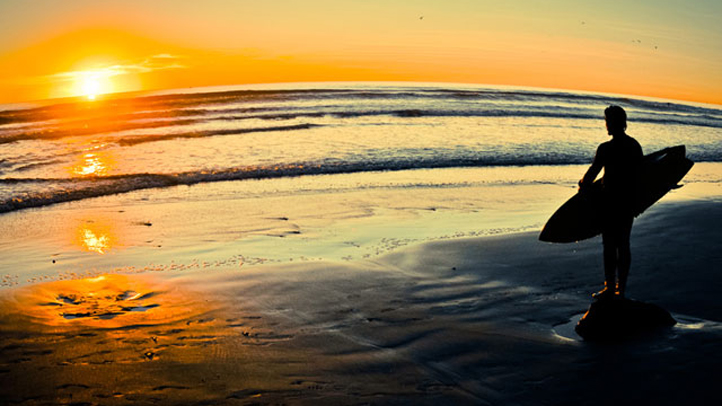 Three San Diego Schools were named among the best ten colleges for surfers in Surfer Magazine this week.

Point Loma Nazarene University was listed as best for "want to surf between classes."

"Located on the bluffs above wave-rich Sunset Cliffs, Point Loma offers the closest dorms to the warm Southern California surf of San Diego," the article stated.

San Diego State University was singled out for having a complete college experience as the oldest and largest of the city's universities.

"Why is SDSU a great school for a surfer? Really, there is just too many list, but I would say the accessibility of northern Baja—it takes as long to go surf in Mex as it does Cardiff. I would also say in the social side of things is a plus: if you rip, the chicks dig you," Rip Curl Team Manager Nick Greeninger told Surfer Magazine.

UC San Diego was listed as being in walking distance to one of the best beachbreaks on the planet and having 1-unit course called "The Physics of Surfing."

"UCSD is the best school to be a surfer because it's the perfect cover-up. People take you seriously because you're going to a 'smart' school. In the meantime, you get to learn Blacks' most intimate curves for at least four years," Hurley VP of Marketing Evan Slater told Surfer Magazine.

University of California Santa Barbara, University of California Santa Cruz, New York University, Pepperdine University, California Polytechnic State University, University of Hawaii Manoa, University of North Carolina Wilmington, also made the list.