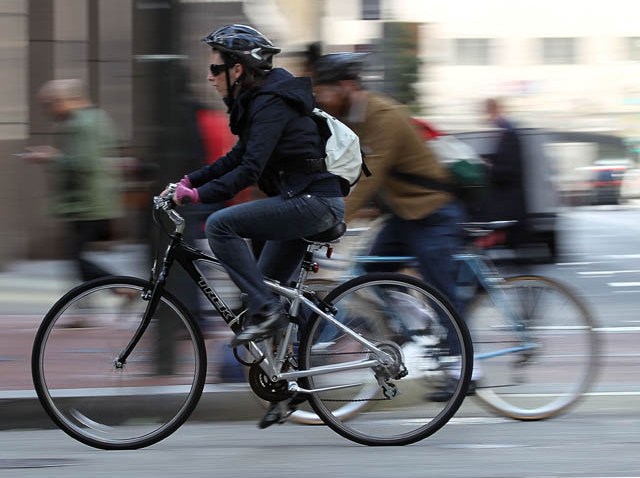 Get some exercise, help the environment and join thousands of San Diegans on May 21, for Bike to Work Day.
Annually, the third Friday of May marks Bike to Work Day. It is a nationally recognized event, which supports bicycling as a viable, environmentally-friendly commute choice. A new addition to the 16th annual event includes the Corporate Challenge. The Corporate Challenge hopes to get the whole office involved, by creating a competition between companies to see who can get the highest percentage of employees to ride their bikes to work for the day.
If you're planning on biking to work, but aren't sure which route will be the safest, check out the San Diego Regional Bikeway Map. Additionally, if you want to mix some public transportation into your commute for the day, the Metropolitan Transit System (MTS) is providing free rides on all MTS buses and trolley's if you cycle to work on May 21. Keep in mind that bike space on transit is limited, so plan accordingly--especially on bike to work day.
Do your part this National Bike month by participating in Bike to Work Day. Be a part of the more that 5,000 people who commuted on two wheel last year in the San Diego region.