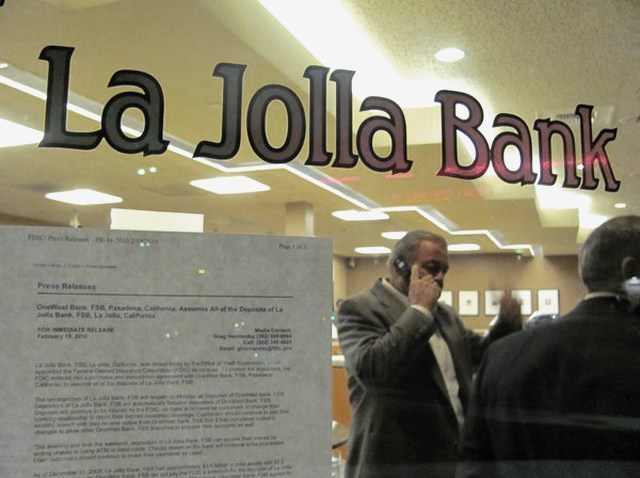 Regulators seized La Jolla Bank on Friday, citing possible fraud and bad commercial loans.
The North County Times reported that at 5 p.m., federal regulators went into the 10 branches of La Jolla Bank FSB and closed it down. The bank had 5,000 percent more capital in its outstanding commercial building and development loans than it had on hand to cover the debt, according to officials from the Federal Deposit Insurance Corp. The bank fell victim to the commercial real estate bubble and was possibly the perpetrator of loan fraud.
La Jolla Bank's branches will open as OneWest on Monday the paper reported. OneWest Bank FSB entered into a deal with the FDIC on Friday to manage the loans and share the losses. It also took over La Jolla Bank's $2.8 billion in deposits and its 10 branches in Southern California and Texas. A spokeswoman for the FDIC told the paper that depositors should not see a difference in service.
For more: North County Times

---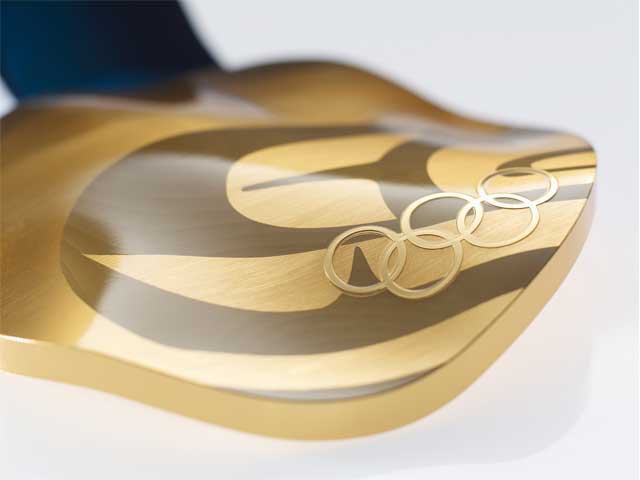 Check out NBCSanDiego's full coverage of the Vancouver Winter Games -- complete with athlete profiles, amazing photo galleries, and more! Fan us on Facebook, and follow us on via Twitter @nbcsandiego