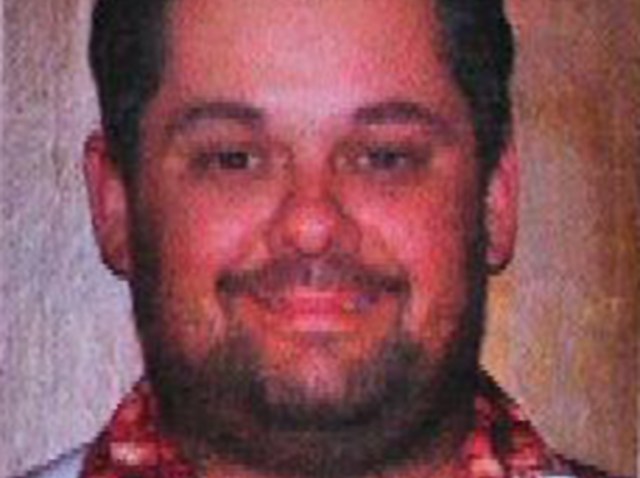 An Army combat veteran is expected to live, after being shot by San Diego County Sheriff's deputies at his East County home Tuesday.

Remarkably, Michael Foster's wife thinks the shooting might be a blessing in disguise.

Foster allegedly held his wife hostage at gunpoint early on Tuesday. Kim Foster managed to escape, however. A standoff with deputies ended with shots fired.
After he held Kim hostage and fired several shots inside the house, according to deputies, Foster came outside and fired one or two rounds at deputies, who fired back.
"I was absolutely horrified, I thought he was dead," Kim Foster told NBCSanDiego.
The incident is out of character for Michael Foster, though, friends think.

"You needed food or anything, if he had it, he'd let you have it, he'd give it to you," said neighbor Rob Heilig after the shooting.

Heilig's sentiment was echoed by other neighbors and fellow veterans. The former Army medic, who served in Bosnia, also served in the Persian Gulf. Friends, though said they didn't know Foster suffers from post-traumatic stress disorder and that, according to his wife, almost cost him his life.

Kim Foster said her husband was shot five times but is recovering. On Wednesday, she said she hoped hopes she would also get help for his PTSD and alcohol problem.
"His major depression comes from survivor's guilt, him being alive," Foster said. "Knowing he wasn't able to save some of his men, and that's something I don't think any medication can truly fix."

Foster's friends at the VFW hall said they will be there for their friend, an Army vet who's always helping others.

"He has problems and hopefully between VA and other people, he'll get through it," said Carl Silva, a friend of Michael Foster's. "We intend to do everything we can for him to get through it and help him at this time."
Get Breaking SMS Alerts: Be the first to know when news breaks:
Text SDBREAKING to 622339