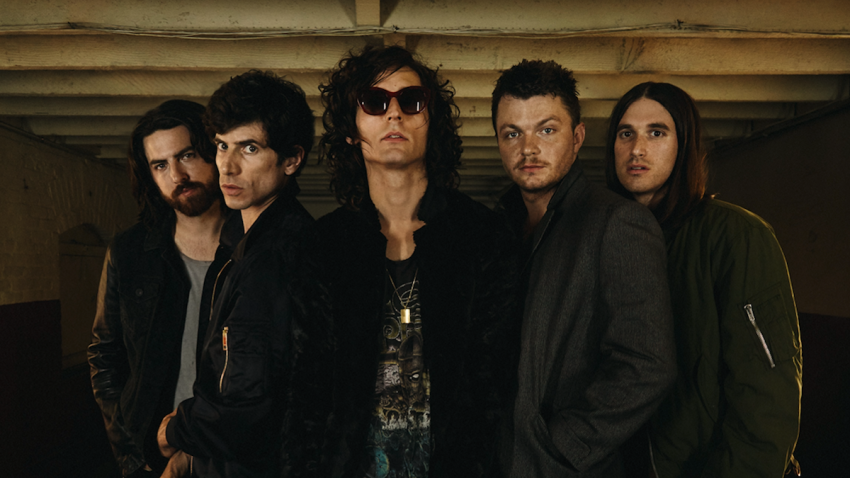 "The biggest challenge was when I was in my underwear at home, on my laptop," Nick Valensi said to me over the phone earlier this week.
No, we weren't talking bad breakups (in fact, he's happily married and I'm, well, nevermind); we were discussing the difficulties involved in his transition from lead guitarist of The Strokes to lead singer of CRX.
While the project is new in just about every way, making CRX come to fruition has been a long process for Valensi.
"It took about a year to get into the frame of mind like, 'I want to do this'. If I'm not going to enjoy it, then I don't want to f------ do things I don't want to do," Valensi said.
He has had Julian Casablancas -- lead singer of The Strokes and arguably one of the better frontmen of contemporary music -- in his life since puberty, so there never really was a need for him to sing or to write lyrics.
"I had very little experience as a lyricist and a vocalist," Valensi said. "In The Strokes, I'll put together some tracks, some melodies and send them to Casablancas. It's very inspirational watching him. I've learned a lot from him about songwriting and putting together a song. You have this idea and it's this rough thing ... You take it from this loose idea into a finished song."
At a certain point, however, Valensi just wanted to play out more. With The Strokes -- the majority of whom live in New York City -- it's somewhat of a task to get together for rehearsal, as Valensi now calls Los Angeles home. And since The Strokes are so big, they don't really play out that often.
But Valensi also just wanted the experience of having to prove himself again.
"I would think about Pete Townshend [lead guitarist of The Who]. He always needed [Roger] Daltrey [lead vocalist of The Who]," he said. "I didn't want to be beholden to anyone."
So, he started writing by himself with the goal of achieving "something simple, something small." He wanted a project in Los Angeles that would allow him to put some songs together, book some shows and organize a group of musicians with which he could work stuff out.
While that distillation of CRX's origins might seem contrived, it turned out to be anything but.
"It would have felt really disingenuous to call this a solo project. It's not a solo project; it's a band," Valensi said.
It's true -- it's not just Valensi's pet project. Besides Valensi on lead vocals and guitar, CRX also consists of some of his closest friends: Richie Follin of Guards (guitar/keys), Darian Zahedi (guitar), Jon Safley (bass) and Ralph Alexander (drums).
Valensi met Follin at a "weird, corny jam session." They've been friends ever since they asked themselves, "What the f--- are we doing here?"
According to Valensi, Alexander has always been his guy when it comes to drums, and he's known Zahedi since forever -- so, since 1998, when Zahedi and Albert Hammond Jr. (ya know, the other guitarist of The Strokes) were classmates at New York University.
Surprisingly (and endearingly), his relationships with his bandmates revolve largely around sports -- "We go to a lot of Dodgers and Clippers games together," he said.
It's worth noting that Valensi is probably the nicest musician -- perhaps person -- I've ever talked to over the phone (I get a lot of telemarketer calls, and none of them ever compliments me on my name). So, I'm sure he understated just how much of a backbone he is for CRX.
That being said, the difference between a band made up of hired guns and a band made up of collaborative equals is felt. It's felt in the music and in any room the band occupies. It's what the scientists call "chemistry."
There are moments at rehearsals for The Strokes where, Valensi said, he stops, looks around at Julian, Albert, Nikolai and Fabrizio and marvels, "F------ hell, there's a lot of talent in this room."
There is, yeah, but after listening to CRX's debut LP, "New Skin," I can tell there's a whole lot of talent and chemistry in whatever room he rehearses in with Richie, Darian, Jon and Ralph also. And while it might be near impossible to do so (as I have just demonstrated), CRX should be evaluated without being measured alongside The Strokes. The sound is different, the approach is different -- the goals are different.
With Josh Homme's (Queens of the Stone Age, Eagles of Death Metal) production touches, CRX stands on its own as one of the better catchy hard rock bands out there right now -- not just on Valensi's shoulders, but on the shoulders of everyone that participated in the band's materialization.
CRX headline 91x's December to Remember at the Casbah on Dec. 7 with guests Dead Heavens and Streets of Laredo. Get tickets here and purchase "New Skin" here.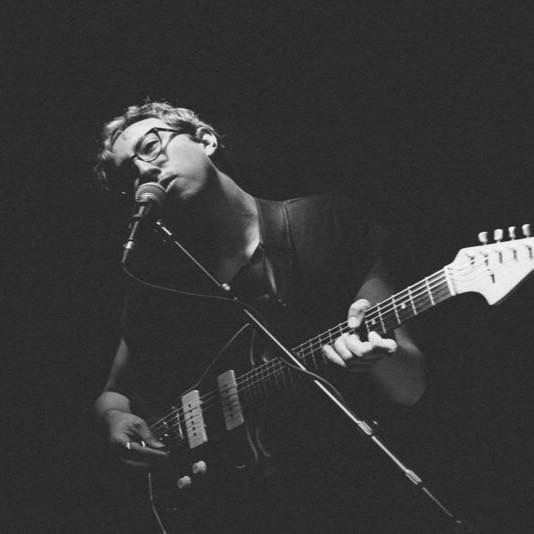 Rutger Rosenborg was almost a Stanford neuroscientist before he formed Ed Ghost Tucker. He now plays in the Lulls and makes music on his own when he's not writing. Follow his updates on Facebook or contact him directly.