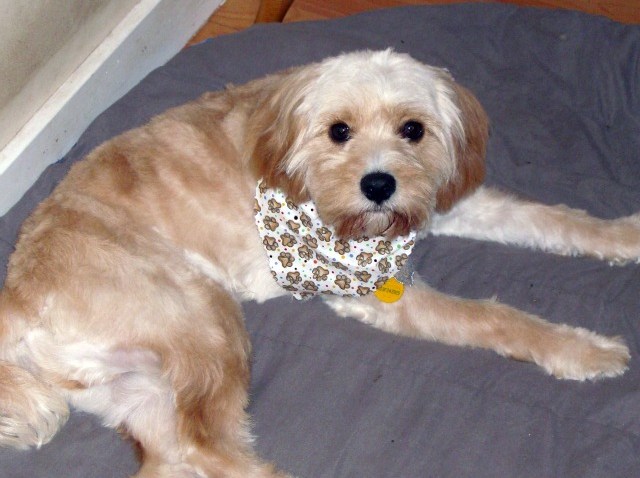 It is hard to believe that the Dandy Warhols have been relevant for over 20 years. I can remember singing along to "Bohemian Like You" while doing finger flips on Tech Decks in elementary school.
On tour in support of their ninth studio album, "Distortland," the Dandy Warhols stop by the Belly Up on Thursday, Dec. 15. With the same lineup since 1998, the band's consistency is one of the many interesting things about the Dandys. Over the phone, I asked their lead guitarist, Peter Holmstrom, about the difference between touring in the mid-'90s and now.
"A lot of Taco Bell -- Denny's, if we were splurging."
Holmstrom's modesty and sense of humor kept the conversation going.
"That part of tour has changed dramatically. Back when we started, there was no such thing as Whole Foods -- that really changed what shows up backstage. When we started out, half the country didn't know what hummus was."
Besides the switch from Cheesy Gordita Crunches to hummus, the Portland-based rock group has managed to remain consistent -- but how? Creative minds don't always think alike and egos tend to run amok on bands. Holmstrom's side-project, Pete International Airport, in a sense, keeps the relationship of the Dandys healthy.
"You know, the way the Dandys work -- Courtney is the singer, and Brent's done a little bit, but Courtney is the main songwriter. If he isn't interested in writing lyrics to stuff I bring in, then if I didn't have my other outlets for those ideas, my resentment would've built up, and who knows, maybe quit or at least make being in the band, s---ty. We've all got that and that's one of the many reasons why we are still together."
Lead singer/songwriter Courtney Taylor-Taylor is charismatic and friendly in person, but with all due respect, he's also known to be somewhat of a scatterbrain (a reputation that the 2004 Dandy Warhols/Brian Jonestown Massacre "Dig!" documentary infamously helped perpetuate). With a constant supply of new ideas, things can get a little disorganized.
"Courtney is definitely that way; Zia [McCabe, the band's keyboardist] maybe a little bit. I have an engineer for a father and I have a lot of, I don't know," Holmstrom paused, "I just have my s--- together [laughing]. I'm the one that yells at everybody to stop talking because we need to rehearse. You know, sort of keep things moving. Believe me, I don't like being that person -- it's horrible. I get s--- all the time, but you know, whatever. We're still a band, we're still making 'relevant' music, and it's pretty cool."
Toward the end of the conversation, the topic of the Dandy Warhols' future came up.
"We've got the last leg of the tour in February, then we're gonna start working on either a new album -- which is what our management and label wants -- or just release singles, which is what Courtney wants to do," Holmstrom said. "Anyway, we're gonna keep putting out music. We're also recording a bunch of the shows to do a live record to try and capture what it is we do live. We did the live '13 Tales' thing, which is us trying to replicate a record, which isn't what we normally do. We're going to try and do a proper live record."
The Dandy Warhols play the Belly Up on Thursday, Dec. 15 with Telegram opening. Tickets are available here.
Musician, people-pleaser, lover, fighter and writer Matthew Craig Burke has been spewing musical words of wisdom since never. He lives off of peanut butter sandwiches, beer and Beck Hansen. Follow his updates on Facebook or contact him directly.