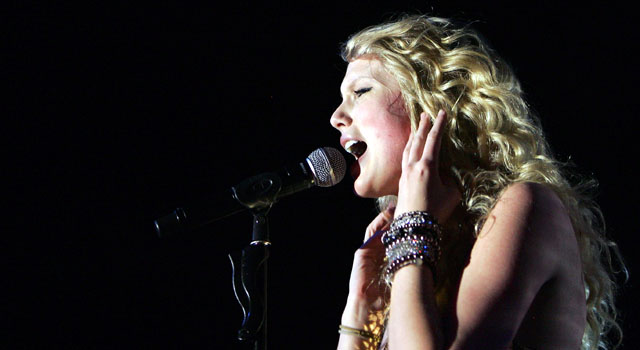 She's a young female country artist who does it all -- not only does Taylor Swift write her own music and play the guitar and piano during her concerts but also in her upcoming Fearless Tour she designed the theatrical presentation from visual elements, graphics and to what is on the set.

"Headlining my own tour is a dream come true! This way I can play more music every night than I ever have before," says Taylor. "Having written my own songs, they are all stories in my head, and my goal for this tour is to bring those stories to life.

Kelli Pickler, a former American Idol finalist and a good friend of Taylor, will be on the tour as a special guest.

"My favorite thing when I go to a concert is having lots of changing things to look at, so I've been working really hard to make this show as multi-dimensional as possible. I want to be sure that everyone has the opportunity to come see my show, so we have affordable tickets available for every date we do this year," Taylor said.
Taylor Swift is performing at the San Diego Sports Arena on Sunday at 7:30 p.m. Buy your tickets now!