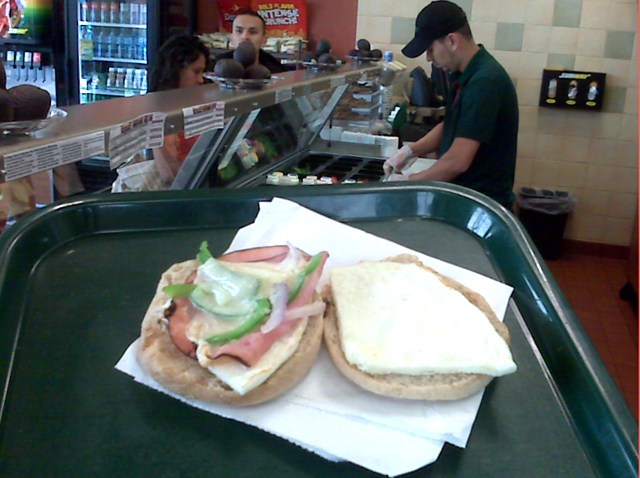 Subway hopes to compete in the breakfast wars by offering a low price healthy alternative -- including an egg white English muffin sandwich.

San Diego State marketing professor George Belch says he's surprised its taken Subway this long to enter the market. Belch says fast food restaurants have done surprisingly well in this slow economy and adding breakfast offers an additional revenue source for the restaurant chain.

The new menu sticks with Subway's sandwich specialty. Featuring customizable "omelet sandwiches," the options include a combination of eggs or egg whites, cheese, ham, bacon, steak, sausage, peppers and onions in addition Subway's other toppings.

Sandwiches will be served on an English muffin, flatbread or the restaurant company's traditional sub rolls.

While franchise owners — who operate all of the company's 25,000 North American locations — determine the prices of the breakfast items, suggested prices will range from $1.75 to $6. A combo meal featuring an English muffin sandwich and coffee would be $2.50.