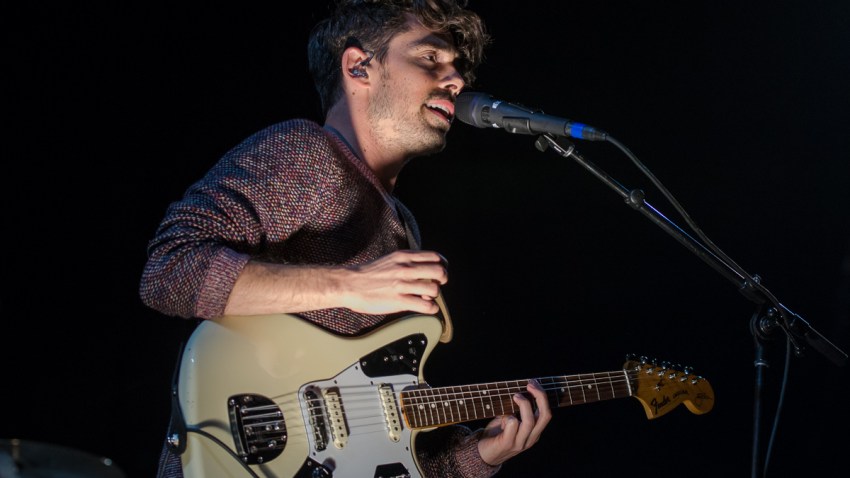 Several years ago, I'd heard about this up-and-coming LA band called Local Natives. I reached out directly to the band and booked them for the San Diego Music Thing, only to have them cancel because they had a scheduling conflict. Soon after, they were signed and instantly blew up among indie-rock lovers. In the past year, they surprised San Diego with a secret show at the Belly Up followed by a tiny show at the Casbah, and now they're back with a proper show in a room big enough for more of their fans to enjoy. Unfortunately on the same night, another LA act beloved among San Diegans, Saint Motel, plays at House of Blues. Across town, Porches play the Che Cafe, Wove is at the Casbah, and Guerilla Toss appear at Soda Bar.
Thursday, Sept. 15:
Local Natives, Charlotte Day Wilson @ The Observatory North Park
Saint Motel, JR JR, Weathers @ House of Blues
Porches, Japanese Breakfast, Rivergazer @ The Che Cafe
Wove, No Sympathy, the Anomaly @ Casbah
Guerilla Toss, Post Attraction, Sumatraban @ Soda Bar
DJ Ikah Love @ Bar Pink
Ceremony Night @ Blonde
Chance the Rapper @ Cal Coast Credit Union Open Air Theatre at SDSU
Joseph, Duncan Fellows @ Belly Up
Stanley Clarke @ Music Box
Mu, Primitiva, Subtle Control, Astral Touch @ Black Cat Bar
No Limits w/@DJMysonKing @ The Office
Mojo Jackson @ Sycamore Den
Subhumans, Kicker, Raukous @ Brick By Brick
Traps @ Lestat's
Those Willows, Roger!, Ala Fringe @ The Merrow
Darkwave Garden @ The Bancroft
Kendrick Dial @ Humphreys Backstage Live
Black Dots, Western Settings, Vena Cava, Gentlemen Prefer Blood @ Tower Bar
Anuhea: Unpugged @ Winston's (7 p.m.)
Fistfights With Wolves, Latifatron @ Winston's (9:30 p.m.)
Slowdraw the Hungry Eskimo, Breaker Breaker, Beevil @ Til-Two Club
Markus Schulz @ Omnia
Rock Out Karaoke @ Tin Roof
Night Skool @ Henry's Pub
PB&J presents Anoraak Live @ El Dorado
Girls! Girls! Girls! @ Whistle Stop
Mercedes Moore @ Tio Leo's
Liquid Courage Karaoke @ 710 Beach Club
Rosemary Bystrak is the publicist for the Casbah, the content manager for DoSD, and writes about the San Diego music scene, events and general musings about life in San Diego on San Diego: Dialed In. Follow her updates on Twitter or contact her directly.