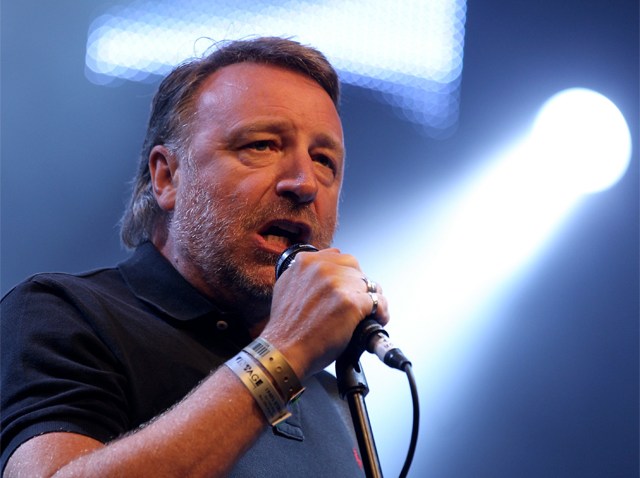 I was pretty excited when I heard that Bush was coming to the Observatory North Park. The band hasn't played San Diego in ages, and it seems like a good diversion after you hit the polls, but then I found out not only is Peter Hook & the Light playing House of Blues, but they're playing Joy Division's "Unknown Pleasures" and New Order's "Substance," which is pretty amazing. Either show will be great, but the latter shaped my youth so I know where I'll be. Around town, Nina Diaz will appear at Soda Bar, Astronautalis bring a party to Casbah, and Secret Samarai play Tiki Tuesday at Bar Pink. Happy voting!
Tuesday, Nov. 8 (Election Day):
Peter Hook & the Light @ House of Blues
Nina Diaz, Teammate @ Soda Bar
Bush @ The Observatory North Park
Astronautalis, Oxymorrons @ Casbah
Tiki Tuesday with Secret Samarai @ Bar Pink
Scully @ The Hideout
Sights and Sages, Little Heroine, Sweet Myths @ The Merrow
Three One G Presents Planet B Night "Election Edition" @ Blonde
Karaoke with Cici @ The Bancroft
The Ocean, North, the Gorge, Sorizon, Sleepless Under the Earth @ Brick By Brick
Michele Lundeen @ Humphreys Backstage Live
Calidore Quartet, Neave Trio: 2016-2017 Chamber Series @ Athenaeum
True Bass Presents: Ramsey/Teknofobia #Trapped @ The Office
Rad! Karaoke! @ U-31
Karaoke @ Riviera Supper Club
Open Mic Hosted by Gaby Aparicio @ Java Joe's
Castletown @ Winston's
Election Night @ Whistle Stop
Karaoke @ Riviera Supper Club
'50s/'60s Dance Party @ Henry's Pub
High Tech Tuesdays Midnight (in a Perfect World) @ Kava Lounge
Dubbest @ 710 Beach Club
Rosemary Bystrak is the publicist for the Casbah and writes about the San Diego music scene, events and general musings about life in San Diego on San Diego: Dialed In. Follow her updates on Twitter or contact her directly.