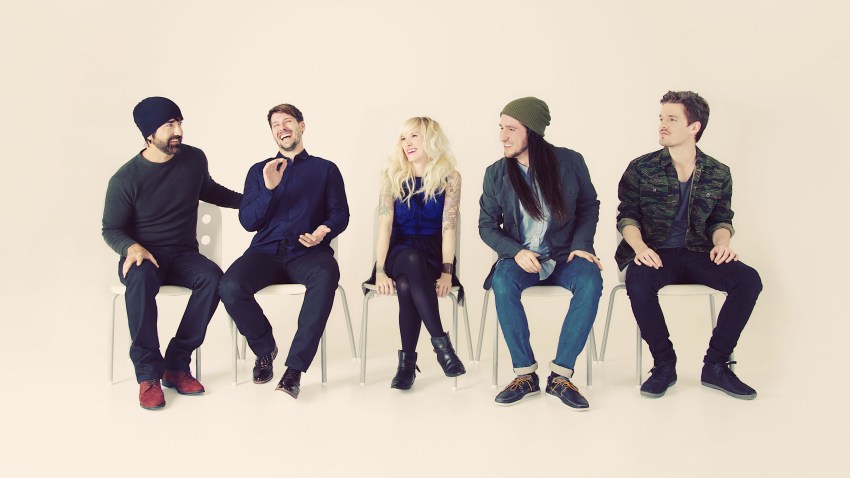 I was bouncing off the walls this week because of all of the awesome shows, but the truth is that venues seem to have bumped weeknight shows up, making it all but impossible to bounce around and catch multiple shows on the same night. So for us music-loving and workin' folk, it brings up the conundrum of which show to hit. Wednesday night, Canadian singer-songwriter Ron Sexsmith performs at the Casbah, and though he's been covered by many other musicians, to see him in person is going to be quite special and intimate. At the Irenic, Active Child perform for the all-ages set, as do Walk Off the Earth at the Observatory -- which may be a challenging move, seeing as their new record isn't out for a few more weeks. Family of the Year return after their recent support slot at the Observatory for another support slot, this time for AWOLNATION at the House of Blues, and Royal Thunder rumble through the Hideout. Take your pick on Wednesday, but choose wisely, young grasshopper.
Wednesday, June 3:
Ron Sexsmith, Alice Phoebe Lou @ Casbah
Active Child, Low Roar @ The Irenic
Walk Off the Earth @ Observatory North Park
Royal Thunder, Wild Throne @ The Hideout
AWOLNATION, Family of the Year, Irontom @ House of Blues
Stranger, Todo Mundo, Pasadena @ Belly Up
Ghould, Dr. Know, Phobia @ Til-Two Club
Emily Wolfe, Bangladesh, Jimmy Ruelas @ Soda Bar
Media Solution, Race No More @ Brick by Brick
DJ GrandMasta Rats @ Bar Pink
The Doobie Brothers, Pat Simmons Jr. @ Humphrey's Concerts by the Bay
Mason James, Brian McKnight @ Lestat's
Young Lion Series: Alvin Paige @ Croce's Park West
Robin Henkel @ Java Joe's
William Control, Requiem, Justin Symbol @ Soma
Latin Dance Party with Mo Lyon @ U-31
Gilbert Castellanos Jazz Jam @ Seven Grand
Psydecar, Pali Roots, DJ Carlos Culture @ Winston's
The Ratts Revenge: DJ Tiki Thomas and Mikey Ratt @ Tower Bar
Rockabilly Wednesdays @ Tio Leo's
Sunset Sons, Social Club, the ShyFox @ The Merrow
AOK Music @ Henry's Pub
Rosemary Bystrak is the publicist for the Casbah and writes about the San Diego music scene, events and general musings about life in San Diego on San Diego: Dialed In. Follow her updates on Twitter or contact her directly.